Clipping Solutions is the pioneer 
Photoshop Clipping Path Service
 provider company which believe that development only can  come through providing excellent quality, support , service & professionally edited images for the clients of all over the world by their experienced & skilled Team.
For the globalization of internet & web based foundation it has become so near to reach the Door to Door to provide all kinds of support & service. Clipping Solution is a company of web & internet base image editing service Provider Company which provides all kinds of image treatment. If you are familiar with this you will know the services like Photoshop Clipping Path, Photo Retouching, Image Masking, Color Correction, Photo Restoration, and Logo Design, Raster 2 Vector works, image editing and other creative design solution.
The founder of Clipping Solutions is a innovative person who has passed out from Graphic Arts institute & have gathered skill & experience working on most of the Biggest Graphic House & Company of Bangladesh and India. After gathering vast knowledge on Graphic Arts he established Clipping Solution with the aim to reach in zenith. Now the production Departments & customer support department are launched by his supervision. The most of the employee of Clipping Solutions are passed out student of Graphic Arts Institute of Bangladesh. So if you want excellent & quality service simply you can choice this organization.
Clipping Solutions is a USA & UK based outsourcing company which provides value added service for Photographers, photo Studios, catalog Design Company, web Design Company, pre-press & printing company. There has lot of design or outsourcing firm but most of them are not standard but Clipping Solutions is standard service Provider Company. Definitely you will understand the difference between good & bad if you judge our quality, customer support facilities & excellent image solutions treatment. We feel proud for Clipping Solutions that it's confident to provide excellent & fast service to the client is really appreciate-able. We are only one who has started this intensive program to provide all kinds of image editing service at logical price which is really low & standard. This is an biggest offshore outsourcing company of Asia which has made the glob as small that you can think us as your standby partner or your in house employee. Because we are not so far, just call(+88017138646) or email (info@clippingsolutions.com) us & get instant feedback as your employee do. We never miss to provide instant feedback because we are decorated with professional customer support crews & we only provide 24/7/365 production facilities.
Clipping Solutions always want to get the advantages which we provide as below:
Fully free trial opportunities to judge production quality before ensure an order.

Get instant price quotation for any quantity or any kind of products.

24/7/365 customer support & production facilities, we have no weekend.

30 % discount on all kinds of jobs at the time of Christmas Day.

We have founded with talented, brilliant, magnetic & experienced employee.

We are open all night & day. We never pass or stop any jobs of our client.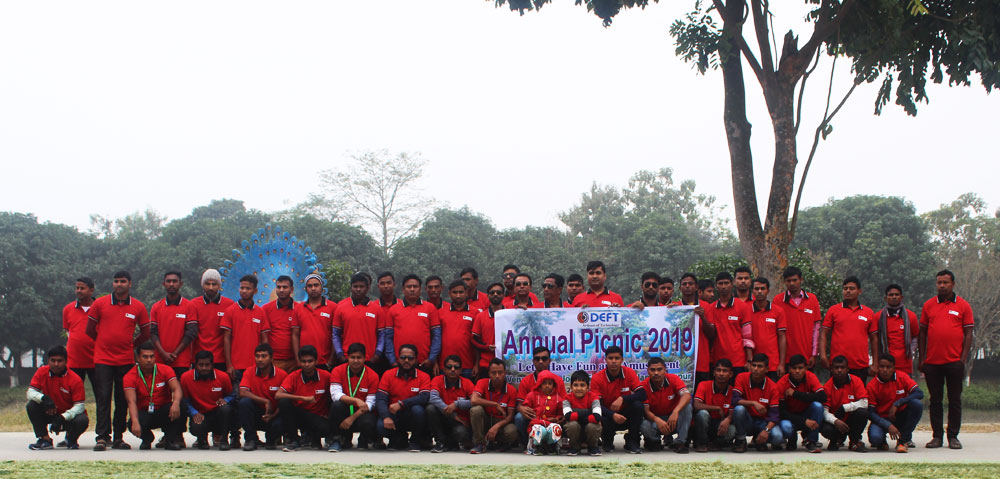 Short History
Clipping Solutions is a Sister concern of DEFT GROUP, The pioneer multinational company of Bangladesh. The aim of the company to  remove poverty & unemployment  of the local community of Bangladesh. For the simultaneous development of eCommerce & Online business  Mahamudul Hasan Molla, CEO & Managing Director of DEFT GROUP looked an awesome opportunity to increase more job opportunities  for the Student of Graphic Arts Institute of Bangladesh, the only Institute of the country which trained to adopt  all kinds of photo editing, Clipping Path & graphic design related services. This Institute also provide B.Sc & M.Sc in Graphic Design.  Keeping this aim on mind Molla has established Clipping Solutions at 2015  & has appointed 20 Graphic Designers who were graduate  from Graphic Arts Institute . After 3 Months later Clipping Solutions started getting unlimited jobs & on the other hand the company were able to appoint more manpower. Now the company leads about 100+ in-house skilled & experienced graphic  designer . 
To provide Excellent Service & Support to the customer the company work for 24/7/365 & they have no holiday.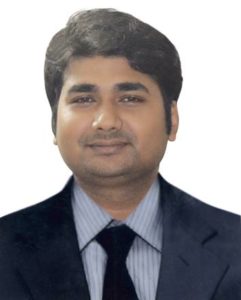 Our Inspirations
My great uncle Dr. R.K Molla, Founder of the Graphic Arts Institute of Bangladesh is our Inspirations.
Dr. R. K Molla's full name is Dr.Rafiqul Karim Molla was born in 1949, in Gaibandha District. From childhood, he was so much brilliant student. He passed out Metric (Secondary School Certificate) with 1st Class 1st along with a Board stand in Rajshahi Board. In the secondary School Certificate, he also gained the same result. After that, he got a free scholarship from the USA Government in 1967 & he started studying at Virginia Institute of Technology & his major subject was also Printing Technology. After completing Graduation Dr. Molla adopted a Doctorate Degree from this Institute. He was as brilliant that the Vice President of the institute had requested him to appoint as a teacher of the institute. Dr. R. k Molla started teaching to the students of West Virginia Institute. In the time to appear in the institute, Dr. R.K Molla has written so many books for the students. Among them, Electronic Color Separation is by Dr. R. K. Molla published by R. K. Printing & Publishing Company, 1988. A well-written book is taught in 11 famous universities in the world. , it focuses on technical problems encountered in high-end scanning. Scanner calibration, color cast correction, tone reproduction & so on.
Dr.R. K Molla spent three years with the Graphic Arts Technical Foundation while working on a doctoral thesis, "Identification of the Concepts of Color". An excellent history of computer graphics. The Art of Desktop Publishing, Electronic Color Separation & so many books is by Dr. R. K. Molla. Dr. Molla also has started a Publishing company named R. K. Printing & Publishing which was as famous as publishers.
After the retirement of Mr. Molla, he returned back to his motherland & started working for the people of Bangladesh. He is the Father of Printing & Press Technology of Bangladesh. He has founded so many institutes of Graphic Arts. He was the founder-director of the Government Graphic Arts Institute of Bangladesh. This is Dr. R. K Molla the first man who has started updating the printing sector of Bangladesh using Dram Scanner Machines. Color Center Bangladesh was his own production company, the first printing company in Bangladesh, located in Purana Palton Dhaka.
Dr. Molla was a pious man & he also helped the poor people of his home district Gaibandha. More than five thousand graphic designers are working on his company. His company names are Color Center, Color Experts, Outsource Experts & www.clippingsolutions.com Dr. R.k Molla died in 2010. I salute him, his inspiration & teaching has helped us to be a human. We are proud of him & we will remember him all time.