Adobe Lightroom is a photo organizing software having a feature-rich photo editing capability. Photographers, designers, architects, or publishers who deal with lots of photos and photo editing, for them Lightroom is an incredibly useful and time-saving tool for photo organizing, editing, and sharing. Lightroom is more about a photo organizer having all-in-one photo organizing, RAW processing, and editing capability. It can be used by collaborating with Adobe Photoshop, which is designed for complex photo editing.
Those who are new in photography and editing may find it complicated and confusing to learn. This article will give them a comprehensive idea about this popular image organizer. Here in this blog post, we tried to bring all about Adobe Lightroom to provide a complete thought and knowledge about it. Let's move into the details.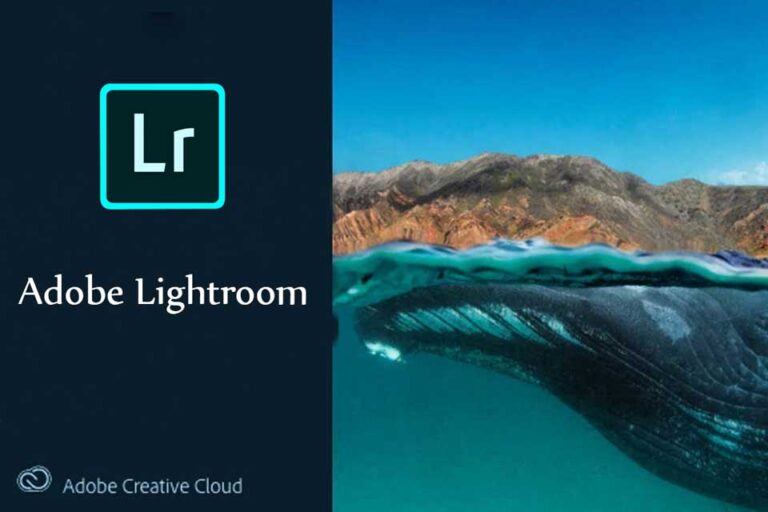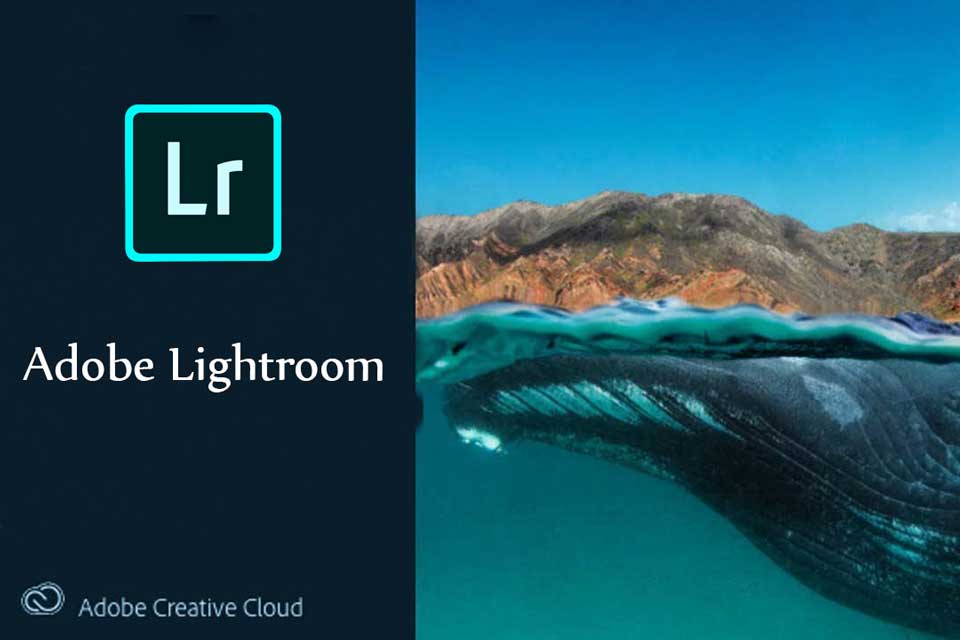 Adobe Lightroom is an easy to use digital photo organizer, and photo editor, developed and distributed by the famous software company Adobe Inc. Many photo editors consider it a subset of Photoshop, which is used for photo editing. The specialty of Lightroom over Photoshop is, it can edit, organize, store, and share an extensive collection of photos from anywhere, which is quite impossible to do with Adobe Photoshop. 
This photo organizer has superior organization features compared to other providers. Though it is not as powerful as Photoshop for image editing, it has a certain photo editing field. Lightroom is available for Windows, Mac, iOS, Android. People like to use Lightroom for image organization and image manipulation purposes. This software is ideal for a photo studio or photographer who needs to handle a bulk amount of images from various sources.
Features and Functions of Lightroom:
Adobe Lightroom is feature-rich software in photo organizing highly capable of processing the Raw format of your photos directly taken from your camera. Photo experts recommend it is always better to first import the photos into Lightroom as the initial step of the image management process. Lightroom is a raw file editor. Therefore your photos do not need any Adobe Camera Raw for further processing. When you import a large collection of images in Lightroom from your camera or any other sources, you can easily organize them for your targeted processing.
Most of the basic photo editing tasks like cropping, white balancing, histogram adjustments, exposure, black and white conversion, red-eye corrections, spot removal, gradients, sharpening, local adjustments, noise reduction, lens profile corrections, and saturation can be accomplished by using the Lightroom software. If you have used Adobe Camera Raw earlier, then you will find Lightroom in similar features. As a beginner photographer, you will feel these features are enough for your photo processing. You don't need to make much effort to learn this software, and you will find Lightroom is also much easier to use than Photoshop.
Lightroom Image Editing Capabilities:
Lightroom has a rich collection of tools that make it easy to organize and manipulate your images. The following list of tools you will find in the Lightroom's Develop Mode:
Histogram and Tools Sub-Modules: Histogram, Crop & Straighten, Spot Removal, Red-Eye Correction, Graduated Filter, Radial Filter, Adjustment Brush.
Basic Sub-Module: Treatment: Color and Black & White; White Balance: Temp and Tint; Tone: Exposure, Camera Profiles; Shadows Contrast, Highlights, Whites, and Blacks; Presence: Texture, Clarity, Vibrancy, Haze, Dehaze, and Saturation.
Tone Curve Sub-Module: Region: Highlights, Lights, Darks, Shadows, Point Curve.
HSL / Color module: Hue, Saturation, Luminance.
Split Toning Sub-Module: Highlights: Hue, Saturation, and Balance; Shadows: Hue and Saturation.
Detail Sub-Module: Sharpening: Amount, Radius, Detail, and Masking; Noise Reduction: Luminance, Detail, Contrast, Color, Detail, and Smoothness.
Lens Corrections sub-module: Lens Profile: Remove Chromatic Aberration, Enable Profile Corrections; Manual: Distortion, DE fringe, and Vignette.
Transform Sub-Module: Auto Transform, Vertical Transform, Scale, X Offset, Y Offset, Horizontal, Rotate, Aspect,
Effects Sub-Module: Post-Crop Vignette: Amount, Style, Roundness, Feather Midpoint, Highlights; Grain: Size, Amount, and Roughness.
Camera Calibration Sub-Module: Process Version, RGB Primary: Hue and Saturation, Shadows: Tint.
Due to the version changes, these features may vary from version to version, but the basic operation remains the same. The photo-specific changes can be saved as presets and applied to a group of images, which is highly time-saving for the editor. Besides, the above-mentioned image editing capabilities have built-in modules for creating slideshows, printing images, exporting image galleries for the web, and more.
Pros and Cons of Lightroom:
Everything has some pros and cons. Lightroom is also not an exception from this. We have discussed some advantages of using this photo editing software. Undoubtedly, we can say this image organizer has much greater pros than a few minor cons. Here we discussed the pros and the reason behind its popularity and why many photography experts recommend Lightroom for RAW image processing:
Lightroom is easier to learn than Photoshop.
It is the first choice for RAW image file processor
It works with JPEG, PNG, GIF, and many other available file formats to maximize the image potential if used with RAW files.
It has a large number of post-processing tools, which is quite sufficient for any basic editing tasks.
Its workflow in photo processing is highly organized.
More efficient than Photoshop because you can process many photos quickly, without opening and closing files separately.
Organizes all of your images in one place, making it easy to find and work with images.
Have an option for media management, can create folders and sub-folders in the hard drive. Also, have templates that can mass rename files.
Editing images in Lightroom is non-destructive, which means that the original file never gets permanently changed. Other image editors are destructive, which means the original photo file changed after an edit.
Lightroom maintains historical changes, which means you can go back and restore earlier image settings after making any changes.
The image metadata is shown as an overlay when you edit photos. You will not find this feature in Photoshop and the other image editors. There are also many other advantages to using Lightroom, but these are the ones that we observed as important. And we recommend to use Lightroom and explore the magic of photo editing and management.
You may notice the following negative aspects of Lightroom:
You may not be able to perform advanced image editing as you do in Photoshop.
Though Lightroom is mighty, still missing the greater control over your photos' fine adjustments as you do in Photoshop.
No layers or blend modes
Minimal graphic design elements like adding text elements or making any advanced collages
Have a limited editing option.
If you are planning to do any serious editing, we don't recommend you use Lightroom. In that case, you can use Photoshop and will be able to do things that you cannot do in Lightroom. For example, removing subtle objects in Lightroom is very limited and slow, whereas Photoshop's healing tools can easily do it. Many other tools are not available in Lightroom, such as focusing stack images or working with different layers as you do in Photoshop.
Price and Distribution Model of Lightroom
Adobe has changed the distribution model and reset the pricing of Lightroom and Photoshop. Recently Adobe has canceled the retail versions of both the software. The users can only buy Lightroom or Photoshop by subscribing to Adobe's Creative Cloud platform.
You can subscribe to Adobe Creative Cloud plans through Adobe's website:
Adobe Creative Cloud Photography Plan (12 Month Subscription, includes Lightroom and Photoshop) ($119.88)

Adobe Creative Cloud Photography Plan at Adobe.com ($9.99 per month)
Lightroom can integrate with other essential image editing tools like Photoshop Elements. Photoshop Elements is considered as a light version of Lightroom and a light version of Photoshop combined. You can use Photoshop Elements to organize, edit, print, and publish photographs that also nicely integrate with Lightroom if you choose to use Lightroom's image organization features instead. For many professional experts, the best photography workflow involves both image editing and image management software working, combining with Lightroom and Photoshop together. When you edit an image in Lightroom that you need to edit in Photoshop, you right-click the image and click on "Edit in Adobe Photoshop". 
The picture opens up in Photoshop, and once you are done with all the changes, saving the image imports that new image back into Lightroom, and this kind of two-way communication is automatic. No need for imports or exports. The good news is that you can simultaneously work in both, which speeds up your workflow even more. The bad news is that you will need to pay Adobe $9.99 per month to be able to do that. Another bad news is that once you get Photoshop, you will probably need to get additional education and possibly third-party tools, which translates to an additional investment of time and money.
Features Offered by a Free Version of Lightroom:
Lightroom is available both for mobile and desktop users. The free version of Lightroom offers limited functionality for desktop and full functionality to the mobile version. Users can only get Lightroom as part of Adobe's various subscription plans. There are now two versions of Lightroom, which sometimes makes users confused about which version provides the best performance. 
Lightroom Classic CC is the more powerful 'traditional' version which uses images stored locally on the computer. Lightroom CC is a newer, slimmed-down version that uses cloud-based storage where all photos are available everywhere. The mobile app is free, which can be upgraded to a paid-for premium version, which some advanced features for photo professionals.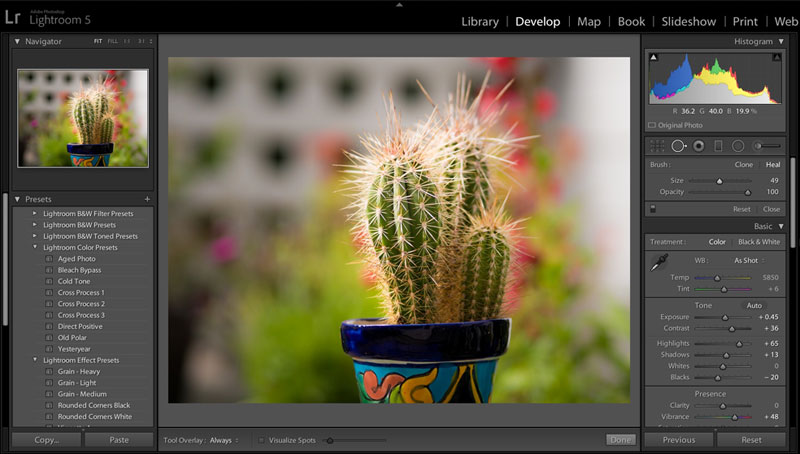 If you're interested in the Lightroom desktop software (Lightroom and Lightroom Classic), you'll find that these are not free, and you can only get the software by purchasing one of the Adobe Creative Cloud Photography Plans. The software has a trial version, but it only works for a limited time.
There are some useful features, and some Lightroom power is also available without paying. There are still many useful mobile features that you can use on the desktop, too. Lightroom's most vital elements are the ability to perform edits on small, local files and then sync them all back to RAW files on the desktop. To enjoy the full functionality, we recommend using the subscription from the Adobe cloud.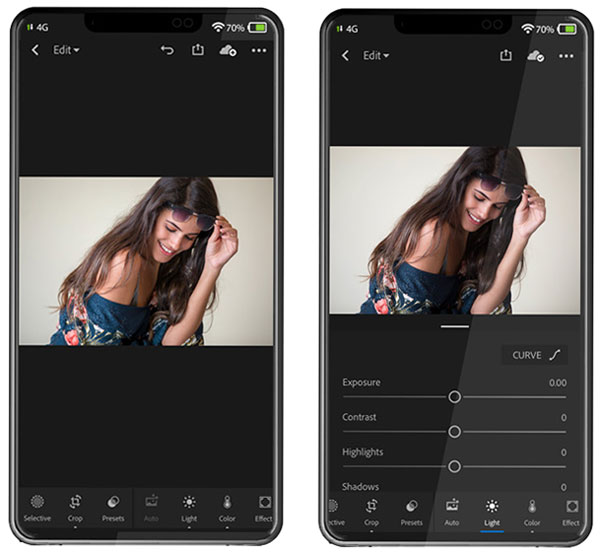 As a mobile user, you can use all the capture, organization, and sharing features of Lightroom on your mobile device for free, and most of the editing features are available too. Lightroom mobile has a built-in camera app with much more control than the regular camera app. It saves the images you take to its internal catalog, where you can carry out various editing and photo fixing tasks, and share them to social media accounts instantly. 
Essentially, the free Lightroom app is much like any other camera app, where the images are captured and kept on your smartphone. If you want to enjoy Lightroom's premium features, you need to take the Creative Cloud Photography plan. In that case, you must pay for the premium features.
We highly recommend using the free version of Lightroom, the desktop or mobile, whatever serves your needs. Those who have tried the free version give positive feedback on its photo management and necessary photo editing capabilities.
Lightroom may not offer a rich set of photo editing tools like Adobe Photoshop, but it's easy to use interface to make it comfortable using standard photo editing tasks. Lightroom's edits are always non-destructive, where both the original image and the edits are saved separately. It's fairly easy to undo changes if you don't want to do that. Photoshop can only outperform LIghtrom when only the image editing capability is considered, but in the case of an all-round image management tool, Lightroom is simply the best choice. 
Photographers like this software for its excellent and reliable photo management features. Lightroom can be a rewarding and thrilling experience for beginner photographers to perform a complex piece of editing quite simply. For these reasons, Lightroom is gaining its popularity day by day.