All of you know that a bit of style is effective for photographing a female model. For example, Leonardo Da Vinci was a great artist of his age, and his artwork of a woman of the "three-quarter view" had got word-wide popularity; once he opinioned about the female poses or style, "Art lives from constraints and dies from freedom."
Only basic photography ideas may also give you perfection in this competitive time. To get some particular female poses, you have to apply some specific techniques that help you get the expected photographs. But, for that, you need not hire a helicopter or most exclusive goods. Very simple, as usual, you can capture them with quality photography instruments and later on use photo editing experts for fixing simple errors. You can do the post-production by yourself as well. But a skilled photo editor can get you the best result.
However, there are a lot of studies on female poses that every photographer should know. If you give five minutes to this article, I will show you the hidden treasure of female poses. Also, you can see the following female poses reference for your next shoot. Let's start.
Female Photography Standing Poses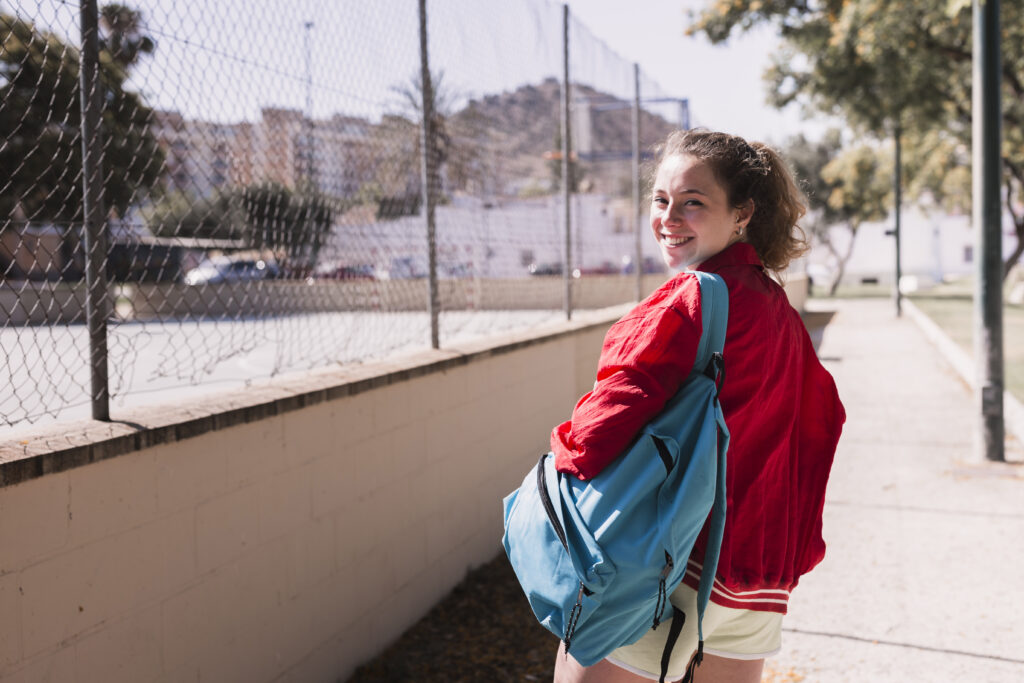 Looking Back over Shoulder:
Though this is one of the female poses common to all, it can be the best appealing photograph in your thoughts. You may generally use any background but should give much importance to the model's eyes. In the action part of the photography, a female model will look over her shoulder. And additionally, she needs to focus her eyes primarily, but she should not open her mouth this time. At this time, the photographer should capture the photos from the backside by maintaining a limited distance. Eventually, you can take as many pictures regarding the three-quarter view or full view.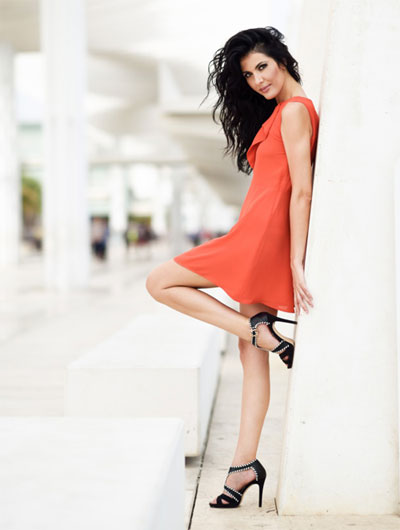 Leaning Against the Wall:
A relaxing female pose creates enthusiasm among the expectations. Although it is one of the classic female poses, it can be your best photograph. But this time, you should be strategic in choosing the right angles because a perfect angle increases the vision of the pictures.
Before the shoot, ask the model to lean against the wall and put a leg on the wall. At this time, her hands should tie under her chest; for a better pose, she must look at different angles. In the meantime, photographers need to capture the moment. However, a full view of the model is natural in this pose.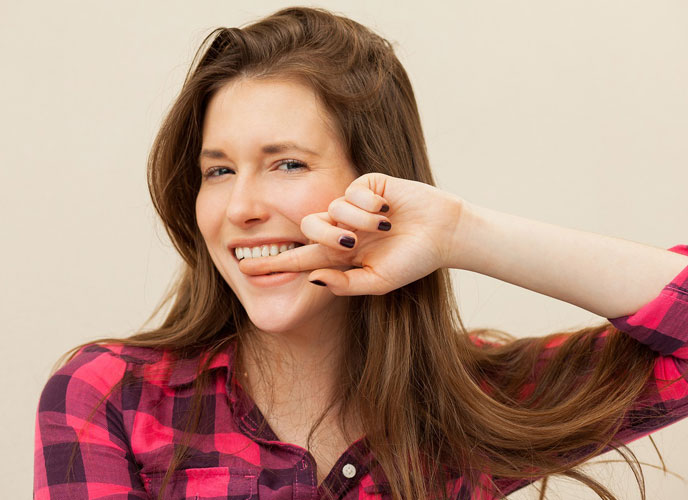 One Hand on Mouth:
Keeping one hand on your mouth makes the photo attractive. So, this romantic female pose can be your best collection. Most people enjoy the style importantly, as it indicates the ultimate workflow because of romance and creativity.
In the preparing moment, you should ask the model to place one hand on her mouth. Again, she needs to tilt her head to one side and open her mouth with a portion. At this time, she should not smile; on the contrary, she shows her face in a romantic mood. However, a photographer should emphasize the model's eyes, hands, nails, and lips.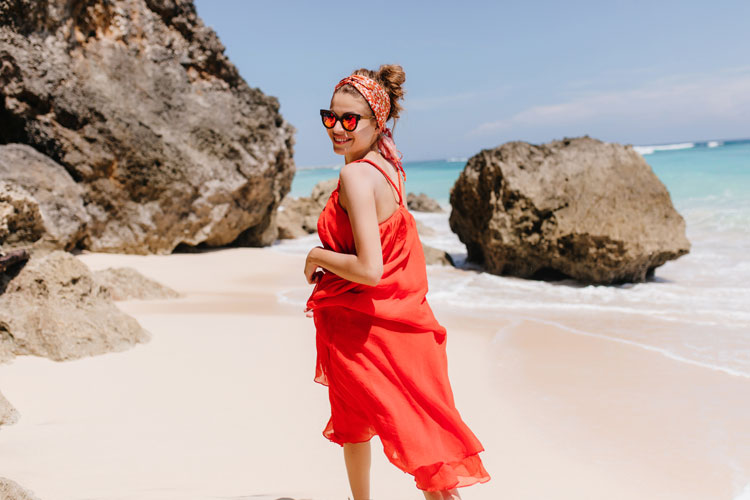 Turned Away but Looking Back Over the Shoulder:
This pose is romantic and effective. Honestly, it's a modern female pose that gives you a sexy picture. A well-planned setting needs to result in this photography. Whenever you involve in this photography, you should provide the right direction to complete the action.
Ask the model to stand opposite with clothes wrapped around her waist and catch the dress in the perfect position. Moreover, she should look at the camera over her shoulder. In this photography, the focus points should be hairstyle, eye, nose, and mouth in a state position.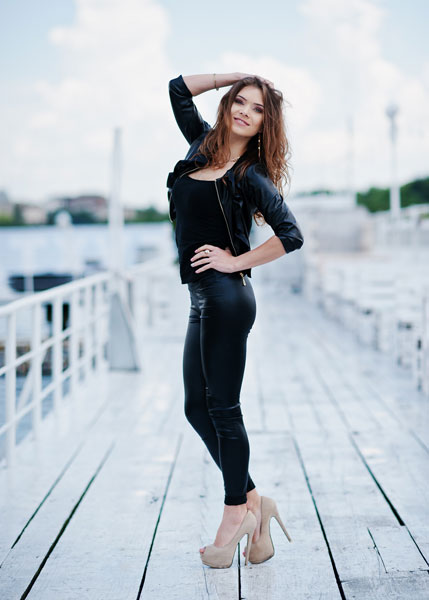 Standing in an S-Shape:
The S-shape is a regular pose for women. Obviously, it requires capturing a full body of the models. Really, it is tough to get the right shape from the model because of the structure of the model. It's a kind of portrait photography that enables satisfaction to the photographers.
Before photography, photographers should give a detailed idea of the S-shape. According to the pose, a model curves her body like an "S" where hands should relax. Every photographer should know three types of focus points: leg, waist, and hands.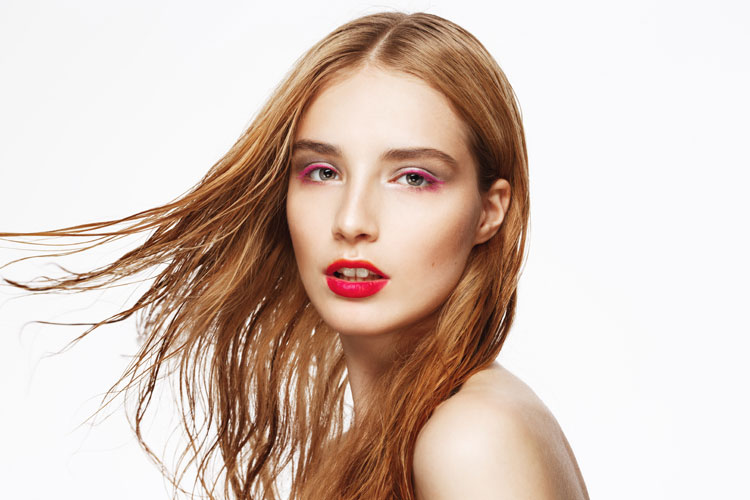 Flipping Hair:
Really, flapping the hair is not a unique pose. However, it is one of the best female poses in recent times. To complete the action, a model should have long hair. No photographer makes the best photograph without being witty. Most of the pictures don't know the hidden technique of this pose. However, at first, photographers need to shoot multiple images while she was busy flipping her hair. And after photography, he has to select the best one from there.
Even, sometimes the model has to play with wet hair. As it's a moving type of photography, make sure your camera setting is. Without keeping a fast shutter speed, the images can be blurry.
Female Photography Laying Poses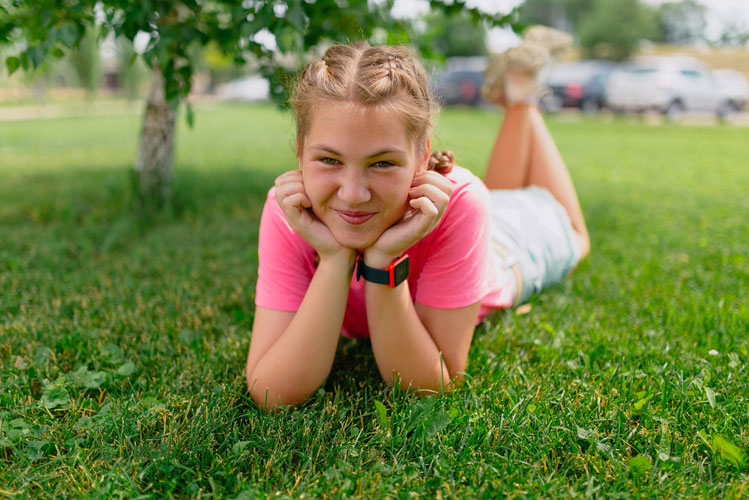 Lying in the Grass and Facing forward:
To focus on female photographs, every photographer should bring a variation to their representation. Even a unique idea has brought great fascination to a model's photo.
Indeed, it's outdoor photography where you should find out a suitable time and place. Without comfort feeling, no model want to do these types of female poses. However, a model needs to lie parallel to the grassy field and look forward to the camera. Additionally, she will lift her legs. Face, legs and waist are the focus elements for this pose.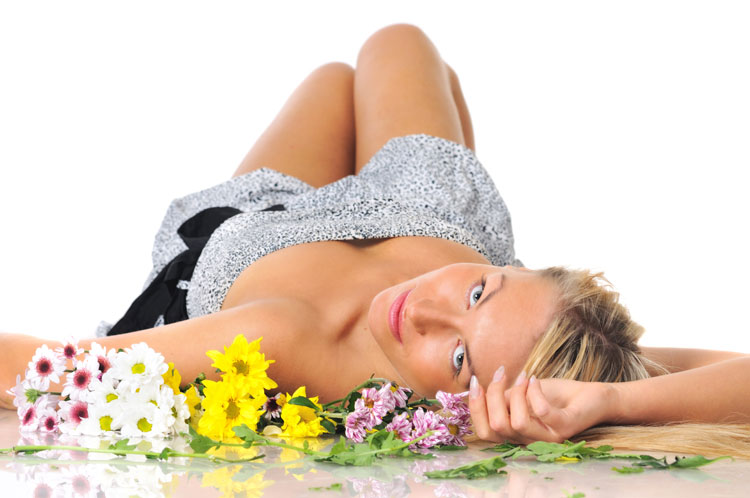 Lying on Back and Upright to the Camera:
It is one of the pretty simple female poses. Actually, professional and novice photographers are used to the pose. For getting a better photograph, you need to follow the instructions. First of all, you should ask your model to lie back and look upright at the camera. Even this time, she can lift her chest and knee. Photographers must shoot from conventional angles to focus the model's eyes, chest, and knees.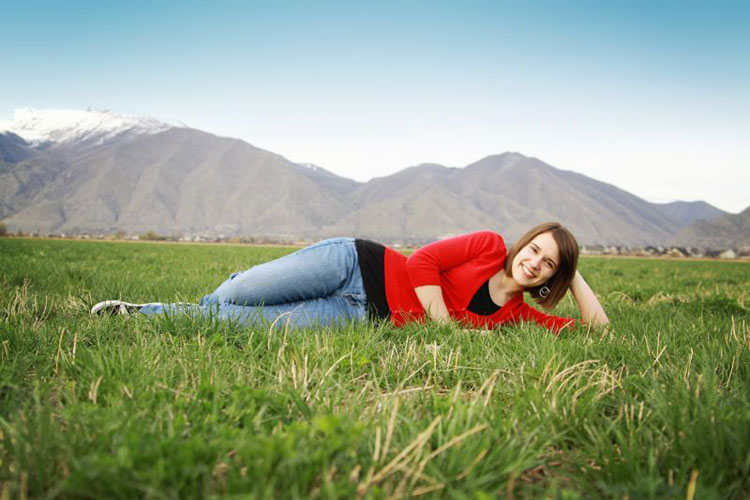 Lying against the Ground, Hand on Head:
Whenever you are involved in female photography with style, at first, this pose crosses your mind. It is a common and popular pose where you need not spent much time finding the selected point. You can take this shoot from an indoor or outdoor area.
However, you ask your model to lie on one side and keep her head with one hand, where the other hand needs to be in a relaxing mood. Your model should look towards the camera.
Female Sitting Poses for Photography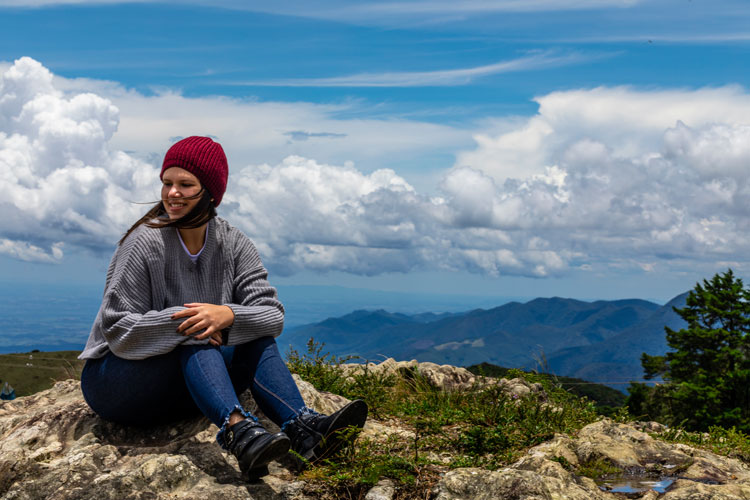 Sitting on a High Surface:
Apparently, it's a unique idea to the female's poses. In outdoor photography, select the proper location and timing because natural light is a fantastic fact for any photography. Obliviously photographers should follow the specific ideas they have to capture from a limited distance and with a lower angle. Always place your model's upper surface and showcase the dangerousness position. But it would be best if you did not avoid the safety guide for that.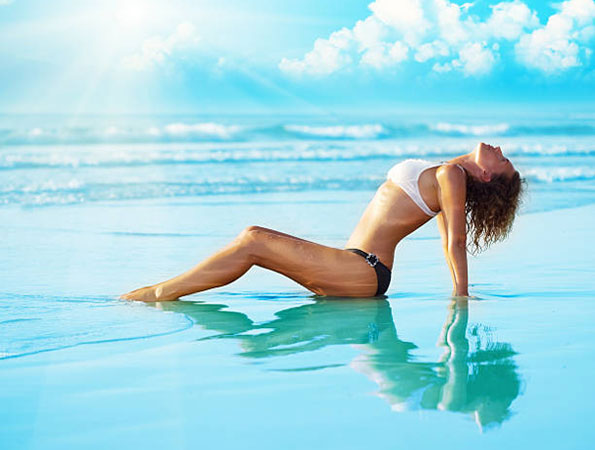 Sitting on Back Arched:
If you desire an intelligent pose, you should notice the activity. I recommend that it is a skillful task and model demonstrates the artwork's physique. So at the time of photography, you ask your model to sit down parallel on the floor or field where her hands will work as a ladder for controlling herself.
One leg of the model needs to keep straight, and the other need to rise. With view to looking attractive figure of the female, her back should be arched slightly upward. Even her hair needs to make fly naturally. For this type of image shoot, photographers should choose proper angles and focus on the model's chest, hair and legs.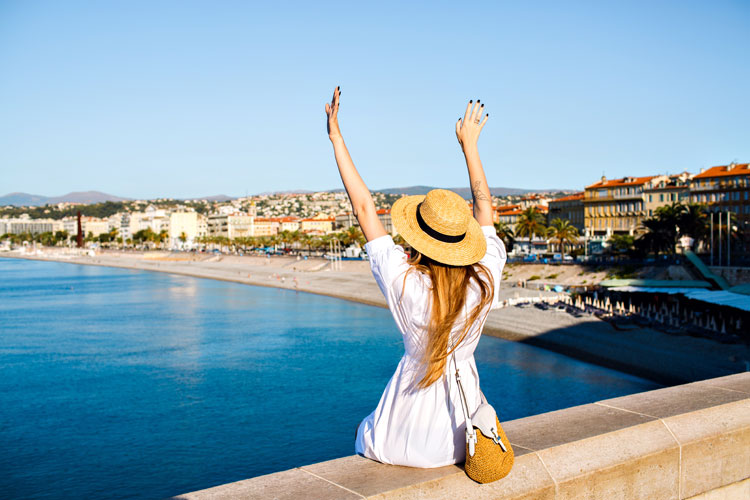 Hands in the Air:
Now, it has become a modern and typical female pose. It is regarded as outdoor photography where photographers need to shoot photos in a beautiful location. Here, a model naturally needs to raise her hands and close her eyes like meditation. For a relaxed mood, it's necessary to settle in a calm and beautiful atmosphere. Otherwise, it loses professionalism.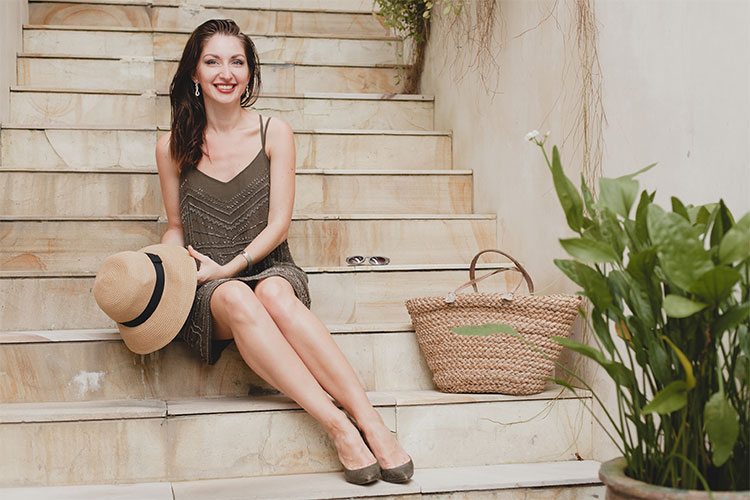 Sitting on the Stairs:
Are you thinking about getting attractive and smiling faces on female poses? Apparently, sitting on the stair is a traditional and famous female pose. Through this photography, you will bring romance, smiles, and wisdom from the photograph. For the beautiful picture on the stair, a model has to rest where relaxed mood is necessary. In this segment, the photographer should shoot from underneath the stairs. Here a photographer should focus on the legs and hands of the model.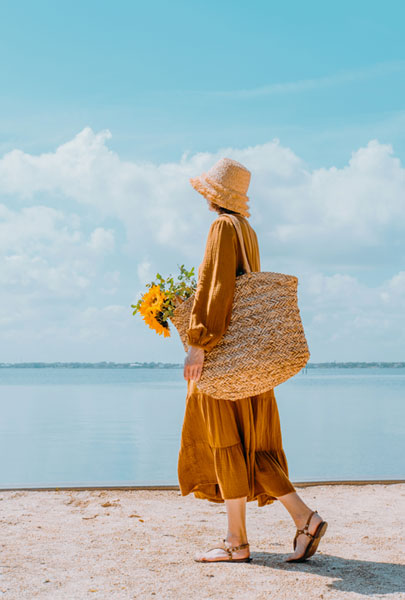 Walking Mood:
Obliviously, it's a general and lifestyle portrait photography where you need to be witty for getting a superb result. As it's actionable photography, you must know the perfect location, color correction, stylish walking, overall matched dress, the activity of the face, camera's shutter setting, and others.
Although you have known everything, it's not matter; you transfer your data to the model for the actual pose. It is sure that without a great combination of leg, hand, and face action, your postures never result.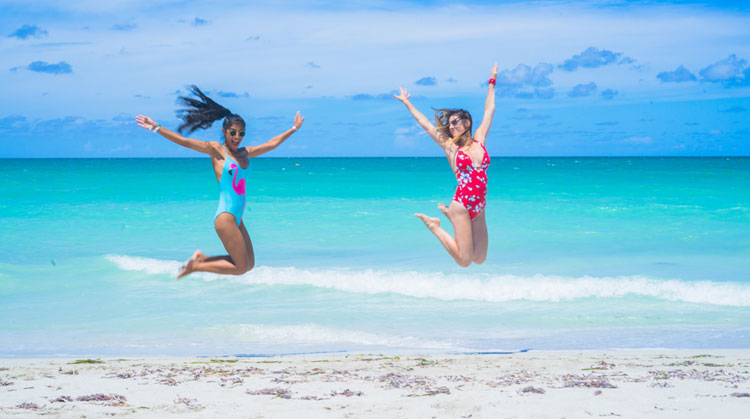 Jumping:
It's one of the curious and recent trending female poses that lies in unlimited fun and enjoyment. Although people use this pose for the occasional date, now it has become the eye of professional photographers. Generally, in this type of photography, the photographer should be quick on photo-shot; hence time is limited (1 or 2) seconds. Before photography, you should ensure your camera setting (shutter speed), lighting, and locations.
Final Thought:
In the female poses, you usually find emotion, excitement, and romance. The best pose means finding the best mood of the models. The listed female poses reference are resourceful to develop your creativity. Although many photographers take female photos in various ways, the recommended poses are not valueless.  However, the 15 female poses can be your great portfolio.