If you ask me which one is the best photography camera of 2021? It is a very complicated question for me. It is impossible to answer as well.  Actually, cameras are produced by the needs of a photographer. There are different types of photographers in the world, professional photographers, sports photographers, wildlife photographers, fashion photographers, adventure photographers, etc.  You have to choose the best photography cameras according to your requirement. The best camera for a professional photographer cannot be like a camera for sports photographers, adventure, or wildlife shooters. But regardless of user-level if you need to know about the best standout camera that you want to buy then this post is for you. Here we tried to present a brief discussion on some best photography cameras.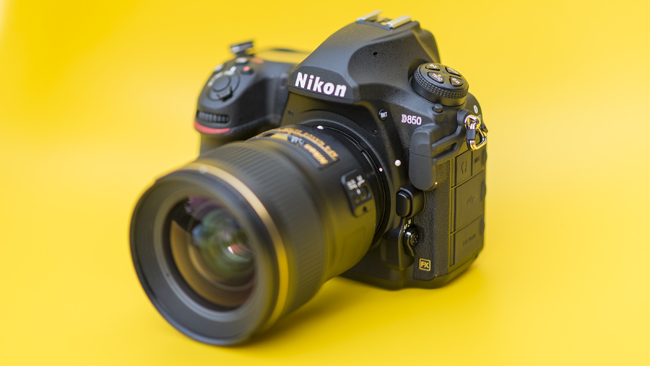 HIGH RESOLUTION MEETS HIGH SPEED
Advantages: Stunning Picture quality
                      Excellent Performance
Disadvantages: Slow Live View AF speed
                           Snap Bridge Connectivity

Nikon's marvelous D850 is an expensive camera you can buy. This can offer you 45.4MP full-frame sensor with stunning picture quality. This is appropriate for intermediate and expert users. With one fifty-three-point AF system also 9FPS burst shooting speed you can use this for wildlife, landscapes, home shooting action, or portrait photography. Perhaps Nikon D850 is the most well-formed camera we have ever tested.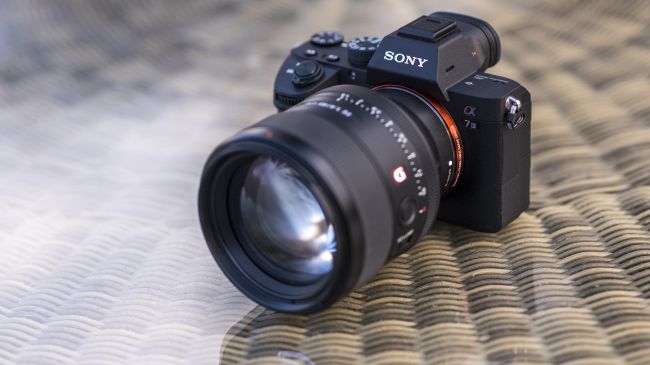 ENTRY LEVEL FULL FRAME EXCELLENT CAMERA
Advantages: 693-Point AF System
                           10fps Burst Shooting
Disadvantages: Limited Touch Screen Control
                                 No XQD card slots

This is a full-frame mirrorless camera. Sony Alpha A7 III offering an alternative to Canon and Nikon DSLRs. In Sony's mirrorless range, it offers a surprising blend of features & presentation which makes it a radiant choice for enthusiast photographers.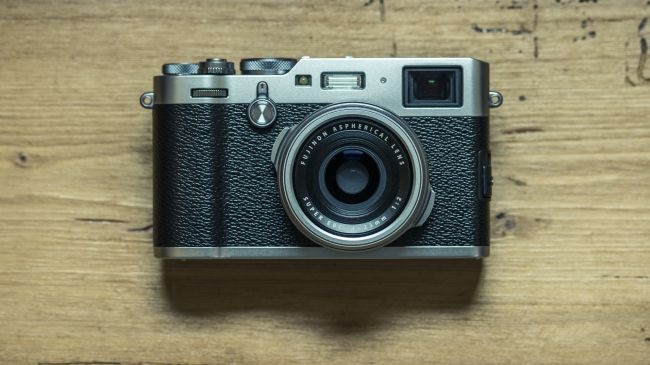 CLASSIC DESIGN PERFECT ENTHUSIASTIC COMPACT
Advantages:  Hybrid Viewfinder
                       Outstanding Picture Quality
Disadvantages:  ISO Dial not that Practical
                            Only 1080p Video

Fujifilm X100F is very beautiful and comfortable to use. This comparatively large and retro-styled camera mainly designed for photographers. This is one of the best photography cameras in 2021.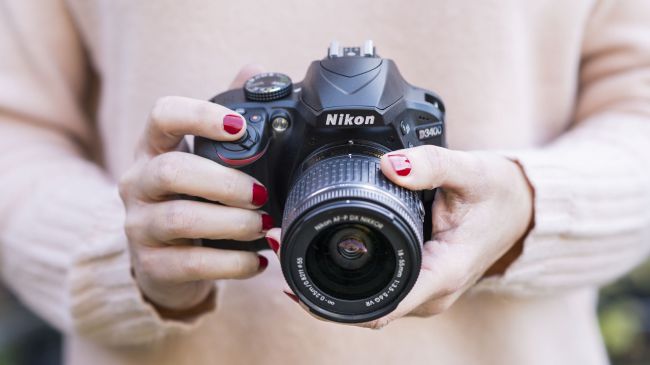 EXCLUSIVE ENTRY-LEVEL DSLR
Advantages: Guide Mode
                      Excellent Picture Quality
Disadvantages: Screen Fixed
                            No Touch Screen

Nikon's D3400 is an entry-level DSLR and the best photography camera right now. Good-looking and the same pattern and design as its last version, D3400 includes Nikon's Snap Bridge and its Bluetooth connectivity method will help you to share your photos directly to any of your smart devices.  24.2 megapixels sensor resolves bags feature, whereas the D3400 is a very easy camera to live with as well. The smart Guide Mode is a very helpful learning tool that gives real-time explanations of essential features. Though there is no touch screen feature, this is one of the favorite entry-level DSLRs at this time.
5. Olympus OM-D E-M10 Mark III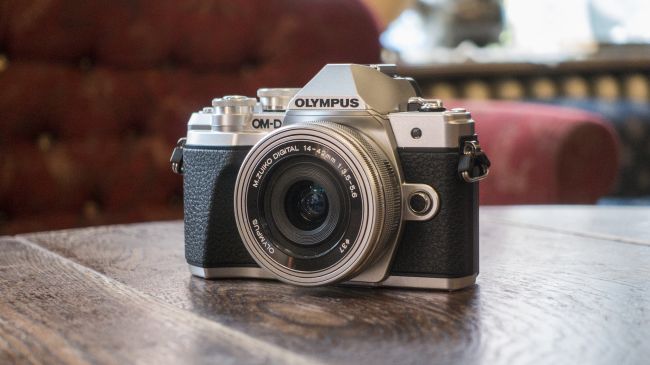 TOP NOTCH PERFORMANCE IN A SUPER SMALL PACKAGE
Advantages: Compact Ratios
                      5-axis Stabilization
Disadvantages: Minor Sensor
                           Better Battery Backup

Olympus OM-D E-M10 Mark III is the appropriate and the best photography camera. As the main design of the OM-D E-M10 Mark III does not present a massive upgrade from Mark II, Olympus has advanced and pinched our desired mirrorless cameras to create a more attractive offer for any new users & enthusiasts as well. Few will criticize the minor micro 4/3 sensor format but its effect on photo quality is not sufficient. Sporting a 5-axis photo stabilization method, suitable electronic viewfinder, 4K video, and striking 8.6 fps burst shooting speed makes it unique.
6. Panasonic Lumix ZS200 / TZ200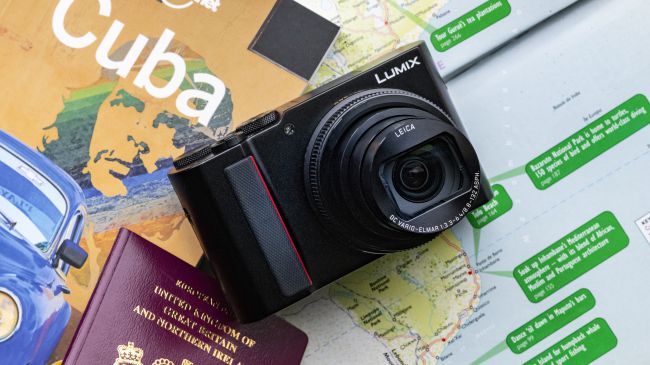 THE PERFECT TRAVEL CAMERA
Advantages: 1′ Type Sensor
                        Moderate 15x zoom
Disadvantages: This is Expensive
                            EVF Still Feels a Bit Cramped

At present, Panasonic Lumix ZS200 is the best travel zoom camera.  Outside of the United State this known as the Lumix TZ200.  This camera has a large 1′ sensor which occupies the pixels to be 2.4X larger than models like Lumix TZ90/ ZS70, and it helps this produces a higher quality photo. The zoom is not reasonable as extensive as some though, other than the 15x zoom must be more than adequate for a good number of shooting situations, even as there is a built-in electronic viewfinder which puts it more comfortable to compose photos in bright sunny atmospheres.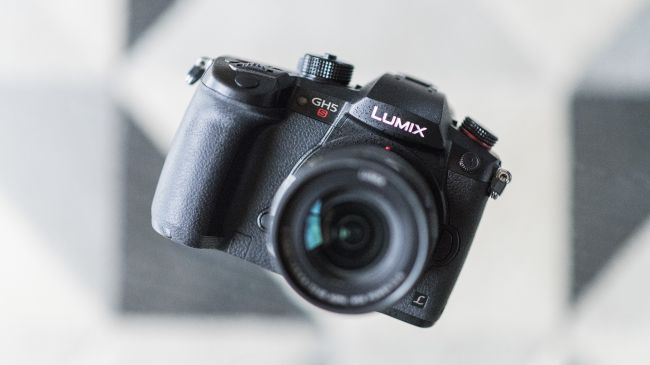 THE BEST VIDEO ORIENTED CAMERA
Advantages: Multi-aspect Sensor Design
                      Excellent Video Spec
Disadvantages: Absence of IS
                          Better Battery life

While it is able to shoot stills accurately Panasonic Lumix GH5S supposed to be seen first as a video camera. If you would like to do both you have got the Lumix GH5 to fill up that is concise, gratitude to its 20.3-megapixel sensor & built-in photo stabilization structure. The GH5S's extent of video features is really amazing, with the capacity to shoot cinematic 4K footage by 60fps. If you would like to buy a professional mode pro video camera, you would not get a better video-focused camera like Panasonic Lumix GH5S.
8. Canon EOS Rebel T7i / 800D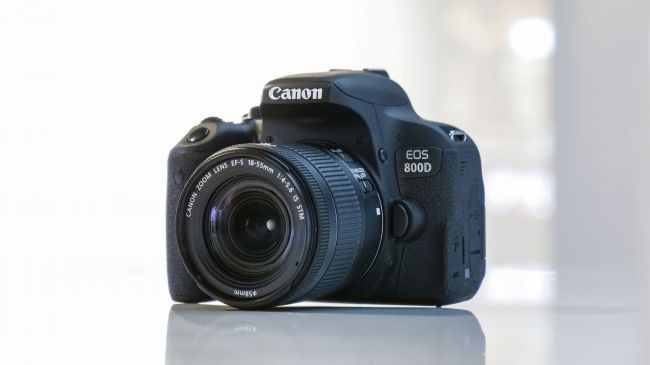 THE BEST ENTRY LEVEL DSLR
Advantages: Elegant  Handling
                      Vari-angle Touchscreen
Disadvantages: Just 95% of Viewfinder
                           Plastic Finish Coverage

Canon EOS Rebel T7i / 800D is one of the greatest entry-level DSLR cameras. Its autofocus gets a boost over the older models. Right now with a forty-five-point arrangement supports by an exceptional live view AF method that's as fast as mirrorless rivals, even if the recently implemented graphical interface that will certainly give this camera more attractive to the new users.
9. Panasonic Lumix FZ2000 / FZ2500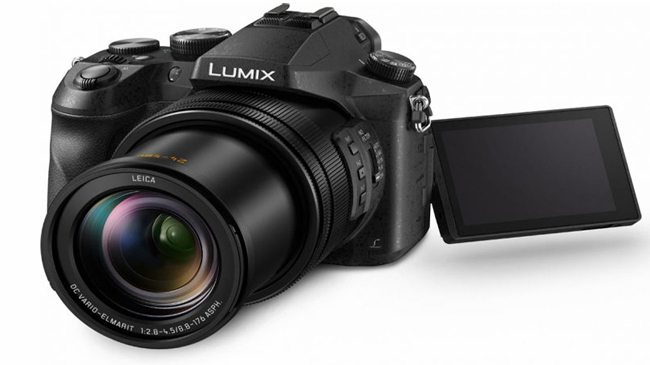 THE BRIDGE CAMERA for QUALITY PHOTO
Advantages: Large 1′ sensor
                       Very Fast AF
Disadvantages: Large, Heavy, and Costly
                           Weather-Sealing is Not Available

Usually, we do not like bridge cameras so much due to the ultrazoom design which drives the builders to use titchy 1'/2.3′ sensors the equal size as those in point-and-shoot cameras. In this case, you may get the look & feel of DSLR, other than you surely do not get the photo quality whereas Panasonic Lumix FZ2500 (known as FZ2000 outside the United States) is totally different. You will love the FZ2500 because it offers both photo quality as well as zoom range, even as presenting semi and full manual controls, and this is able to shoot raw files & 4K videos. Overall, it is a striking camera that presents just how far bridge the cameras have superior over the last few generations.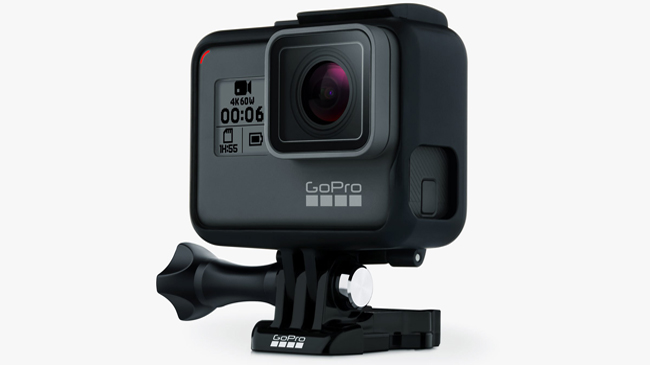 NEW KING of ACTION CAMERAS
Advantages: Refined Design
                      Great Picture Quality
Disadvantages:  Touch Screen Fiddly to Use
                             An Expensive Hobby Gadget

It's the best action camera. It is costly if you make a comparison with some of the similar quality cameras of the market, but its features are awesome, with shooting 4K footage up to 60fps and fantastic slow-motion 1080p video (@ 240fps).