At this moment coronavirus is a big threat to the whole world. Covid-19 has been spreading very quickly through the world community. Almost all countries are affected by this deadly virus. People are in fear and weird situation. We know that most of the countries are locked down to lessen the spreading of this gigantic virus.
Bangladesh is also affected by coronavirus. And every day new people are affected by this virus. Already our government stoped all the public transports to control spreading the covid-19. As our country very poor and densely populated that's why the poor people are in a very miserable condition. Especially, the people of rural areas are in very problem. They are not aware of the newly formed diseases.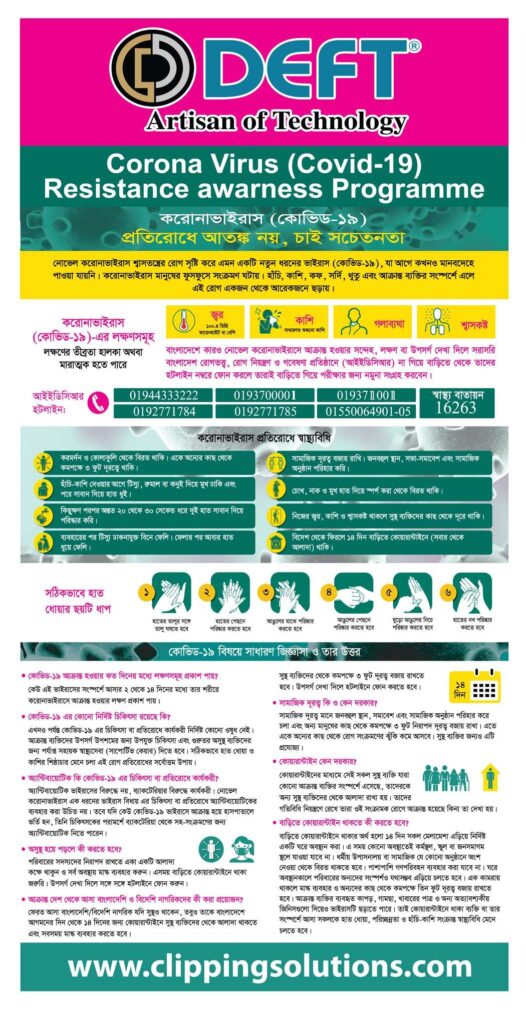 In this situation, the DEFT group (outsource photo editing company) decided to help them. We formed a team and send message to the rural people that how they can keep them free from the covid-19. Primarily that was an awareness program but when we went door to door to aware the helpless poor people, we discovered that they don't have any virus preventive equipment (i.e. hand washes, hand sanitizes, mask, and other antiseptic elements). Our officials instantly decided to provide some protective materials to the poor rural citizens.
There are huge numbers of people in our rural area asking for help from us. We are trying our best to continue our helping program but it is not possible only for us to keep and cover up all the poor rural families. Currently, we are seeking help from our friends to join us for the helping program. If any of you want and feel the interest to stand beside the poor people of Bangladesh then we warmly welcome you. Undoubtedly, this is a great job. Please contact us if you are interested.