Car photography is exciting. If you are a professional automotive dealer, then perfectly photographing a car will give you much potential. But it's not easy to take a great photograph of a car. You should know the hidden secrets to take car photography that creates viewers' interest. At first, it seems easy to take a good-looking and simple picture of the automobile. Once you start your car photography, you will realize that it's far more challenging to take an excellent car photograph on your interest, color, design, or other car details. Here in this article, we have discussed eight tips on car photography that will help you master the basics of car photography.
Choose a Suitable Location
Location is significant to take car photographs. Suppose you have your car, but you need to place it in a suitable place to take better pictures. You have to find an appropriate location. Because we have so many limitations when we want to select and choose a location, suppose if you are in America, you can't take your car photograph in front of the Sydney Opera House in Australia.  Everyone has their budget to take car photography. If you are an amateur and new at car photography, arranging significant funding will be difficult for you. You need to make sure that your car is the focus of attention. Don't let any unwanted objects take away your attention from your car. You should give your full attention and try to take the best shoot that ensures your car photograph's attractiveness. You can also take your car to photograph both natural and unnatural settings.
Natural settings help to take impressive car photos. You can place your car in many different stages in a natural environment like a parking place, on the road, or in an open field. All these settings will add much attention to your shot, and your car photograph will look straight and attractive. Plan your location as you have full control to take your pictures. Some great places are restricted to take photos. If you chose those places, you would not be able to take your car photograph. It will only waste your time and money. Thus, you need to collect a lot of information before choosing your suitable location and other facilities to take your car photograph properly. Once you find a great natural site within your control, you are ready to capture great car photographs that will stand out.
Choose an Unnatural Setting
You can take your car photograph in an unnatural setting that also gives your car a great shot. Again carefully think about what type of impression you want to create for your viewers by the photograph. Unnatural settings will allow you to include some artificial objects like a statue, furniture, or objects that fit into the closed settings. However, a car doesn't look unique in-home parked environment. You don't need to arrange any overly exciting things. Make sure you can focus your car that creates the proper appeals. It can be a look and feel of comfort, luxury, or a new style.
Understandably, you have avoided exaggeration. We can better describe an unnatural setting with the studio-type shoot. Thus this kind of car shooting is expensive and also needs a lot of arrangements. The main advantage of using such a studio-type setting is the opportunity to light your car creatively. Our recommendation avoid this kind of shooting unless you need that for any advertisement. Otherwise, when you choose your location, think carefully about how the setting's surroundings can impact the look and feel of the car.
Use Proper Lighting For Car Photography
Proper lighting is another essential element that contributes to car photography. The intensity of light can vary depending on the location and timing of the photo shooting.  Natural light is always preferable by most photographers as it gives the authentic look and feel of your selected car. If you want to amplify the viewing impact, you can add some additional light sources to brighter the face. Or you can create a shadow effect by varying the light source and intensity. If possible. It is observed that in the morning just before and at the time of surmising and sunset in the evening gives the most glamorous car photo.
You can also use artificial lighting if you can arrange such a setting. The main considerable thing is how carefully you have set them and can create your car's right look and feel. It's not difficult, but you may not get a great car photograph without a plan and proper analysis. Don't overuse the light sources. It may spoil your whole arrangement to take a perfect car photograph.
Use the Appropriate Angles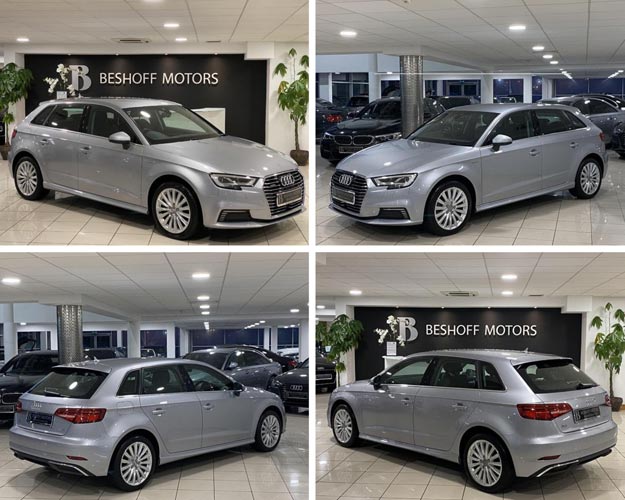 Change of angles can impact your car photograph. Thus you must know the appropriate angle that creates the most stunning view of your car. At first, you may be confused at what angle to shoot from? In that case, the best practice is starting to take shooting from your eye level. It will give you a clear visible car photograph of your perspective. If you can trace it is right, the others will also like it.  But if you are confused, it may not give the best photo. Try to take your car photograph from a different angle. You can also consider the vantage points in the shoot. Just above the ground can give the best shoot for your car.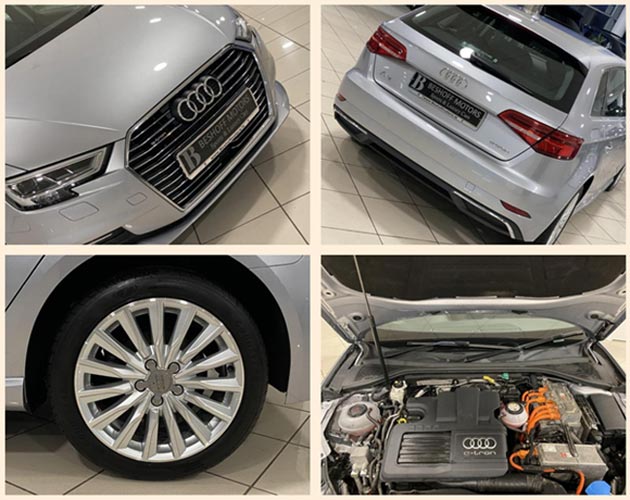 Your car exterior is an excellent selection for your car photography. It's essential to highlight the exterior details for car photography, and you can consider many valuable exterior having people's interest. To take a tremendous exterior shoot, you can take the manufacturer's logo that symbolized the car. On the exterior, many excellent design features may provide value to your photograph. To ensure a great shoot, you must have enough light, especially if your car shooting location has a light shortage.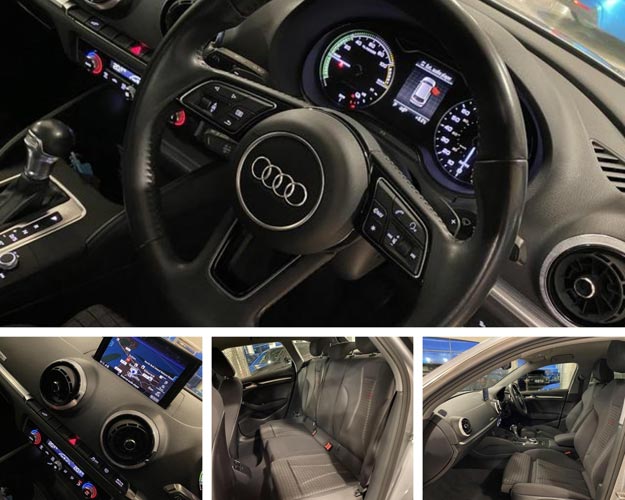 Car Interiors can also be an excellent selection for your photography. It's essential to highlight the interior details for car photography, and you can consider many valuable interiors having people's interest. To take a great interior shoot, you can take the manufacturer's logo that symbolized the car. On the interior, there are many excellent design features that may provide value to your photograph. To ensure a great shoot, you must have enough light, especially if your car shooting location has a light shortage. As an interior shooting object, you can take a photograph of the steering, seat decoration, dashboard, and whatever you like to show.
Panning shows you can is in motion, and it's an excellent way to represent a car. This technique is immensely popular in sports car photography.  But this technique should be used as overexposure can harm car photography. The excellent panning capture shows your car is in motion. Taking a panning car photograph is not an easy task. The best panning photograph can be taken at the mountainous road or any excellent viewing along the roadside. Once you take the panning picture of your car, try to keep the car in focus; otherwise, you may get a blurring in the background.
The simple way to take a panning picture is to start from a handheld standing point. The photographer can move or turn back in line with the moving car object at the time of taking your shot. To ensure a great panning photo, you must know the relative movement of your car subject. It would help if you correctly analyzed the sequences before starting the shooting. Thus you can have a wonderful panning car photo that will thrill the viewers.
Finally, if you follow the tips mentioned above on car photography, your car photos will significantly impact the viewer's mind. We hope this article will inspire you to take stunning car photos. Reading all these tips is not enough, you must take so many photographs of different car models. To master the skills, shoot car photos whenever and wherever you can. This will allow you to learn from the mistakes. Our last recommendation for you don't expect great results in a short time, take your time and keep taking y our car photographs. Surely you will be able to bring car photographs just like professional photographers.