"I'm an international photographer and I have to capture so many photos in a day that my computer's photos are full to the brim. Sometime I become puzzle of sharing my expected photo." 
Were you facing such trouble situation in finding out your needed photo from huge collections in you source? A best photo management software can help to overcome your trouble situation. If you are unknown about the best photo organizing software for Windows and Mac, this article may critically shows you the best photo arrangement systems. By using free software, you can manage your precious photo instantly.
Photo Management Software in Details:
Photo management software has an ability to keep your large image collection in a smart way. It has great facilities for your workflow and easy to find from plenty of collection. In addition, you can upload your images for any web hosting as well as stores in any situation. As you are professional photographer, your collections of images are growing faster as well as there is no way to sort them typically. It is quiet difficult to keep up with the incredible numbers of photos in RAW. For this purpose, a good quality photo management software ensures you to manage your photos properly.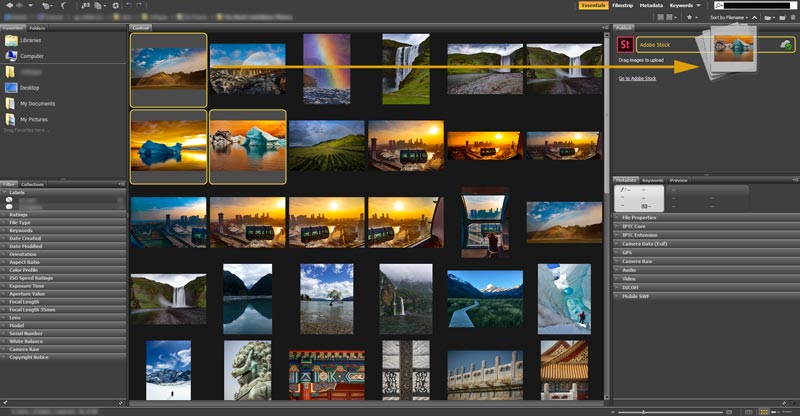 Adobe Bridge CC is one of the best free photo organizing software that offers users the to select a project for all files as well as resources. There are many individual tasks like convenient batch editing, adding watermarks, adjustment of color setting, uploading the photos to Adobe Stock. The Bridge software can simplify your workflow and it helps to store the information. Now it has a new addition –Bridge CC libraries supporter. 
It also supports retina and HIDPI display for scaling function and there is a great advantage to cache auto management. Adobe Bridge is like a file manager where it allows making it quick tagging, rating, batch image processing. It is easy to import the images from a digital camera, card reader or mobile device. There is an option for renaming the file, folder, and photo. A central color adjustment is a helpful tool for this software. Adobe Bridge supports both Mac and Windows. It has a paid cloud storage system.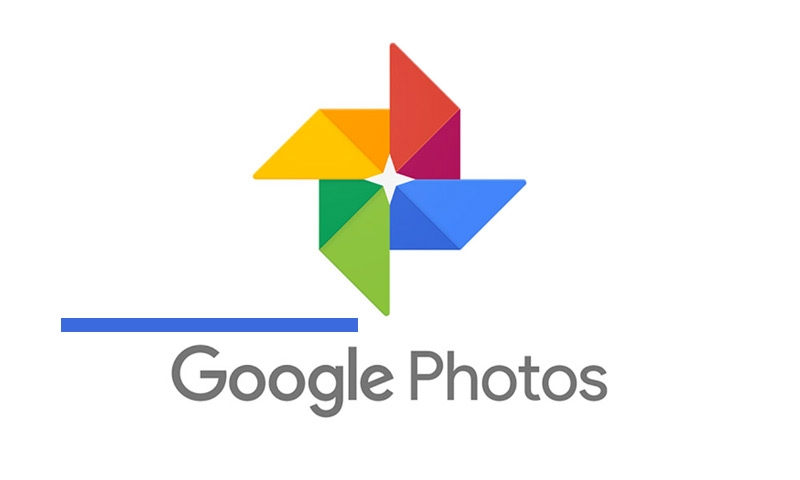 Google Photos is a great photo management software that can sort unlimited photos and videos. On this software, photos and videos are uploaded automatically where you can find them available on the search platform. You can also share your precious photos and videos from here. It has a cache auto management system. It is opposite from Bridge that Google gives cloud–batch automatic backups from your photo platform with the network of Google Backup as well as synchronization for automatically showing the particular folders and can upload them to your Google Photos account. They are also displayed in the timeline with the help of the Al-Assistant function to manage the albums and photos.
This Photo Organizing Software supports Mac, Windows as well as Linux. It also has a paid cloud storage system.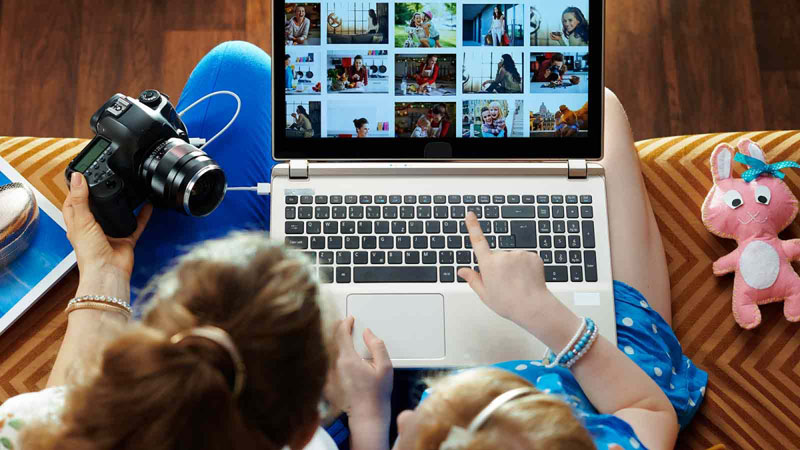 Pictorial is useful software for organizing all your photos in a platform where you can easily edit as well as save. For touching the design, Pictorial offers you about Lightroom. Again there is a feature that it direct work with the file system of your computer. On the program, you need not to create folder. 
You can also rate; apply presets while you are selecting images. It supports Mac and it is free. And it is fully RAW image supported. When you are in busy in color correction for the purpose of photo organizing, it offers the decent tools for quick and in depth work. These tools are useful for retouching your images.
3. Movavi Photo Management Software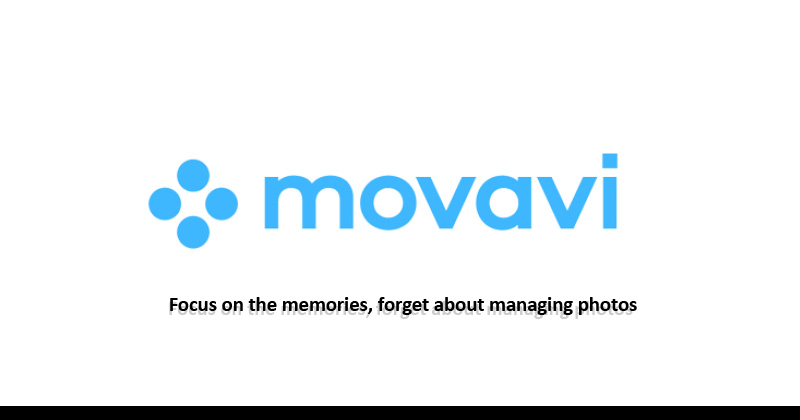 Movavi Photo Manager is a kind of software for organizing a large collection of photos and sorting them different groups from the PC or Laptop. By using the software, you can create albums, edit particular photos and remove unnecessary photos. This is not totally free but its trail version is free. It has a great feature "Automatic creating albums by the date and location" that offers you to get the picture particularly into the albums.
This photo Organizing Software supports Mac and Windows but it has no mobile version. In the field of photo organizing, you can crop, rotate and resize images. It adds a tag system to find out the group of photo immediately. The user of this software can use their own marks in the corresponding part on the main screen of the utility and affiliate them any image. Additionally, there is a utility and it has a standard search by image name. If you want to quick photo processing, there is a built-in graphical editor. There are also functions for renaming, cropping, leveling the horizon, rotation and spontaneous color correction.
5. StudioLine Photo Basic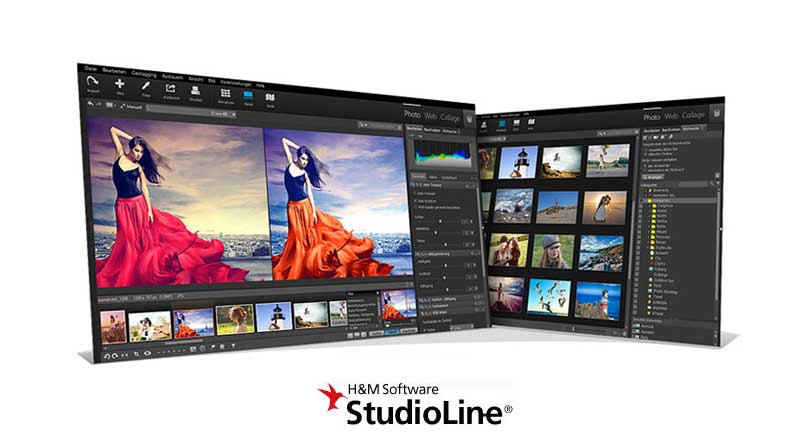 StudioLine Photo Basic is a useful photo management software with nice photo correction tools and flexible database cataloging. This photo management software provides a practical way to view multimedia and features photo editing tools for basic tasks like rotating, cropping, resizing, red-eye correction and so on. It has a feature that is tagging photos at that time descriptors to images in its database that can be managed as a folder. Slideshows, different tools as well as online galleries are the features for publishing and sharing images.
This software supports windows only it is free photo editing and management software.
JetPhoto Studio is the best photo management software that offers you to organize the folders and write comments, classify, view data. It has some most useful tools to edit and manage photos like to perform organizing albums, tagging as well as geo-tagging. By using this software, you can share your images. There are some other features that Flickr, JetPhoto Server and the probability to make Google Map galleries with geo-tags.
JetPhoto Studio supports Mac and Windows and is full-featured and free photo organizing software. Here, you may create Flash galleries as well as slideshows for making web design.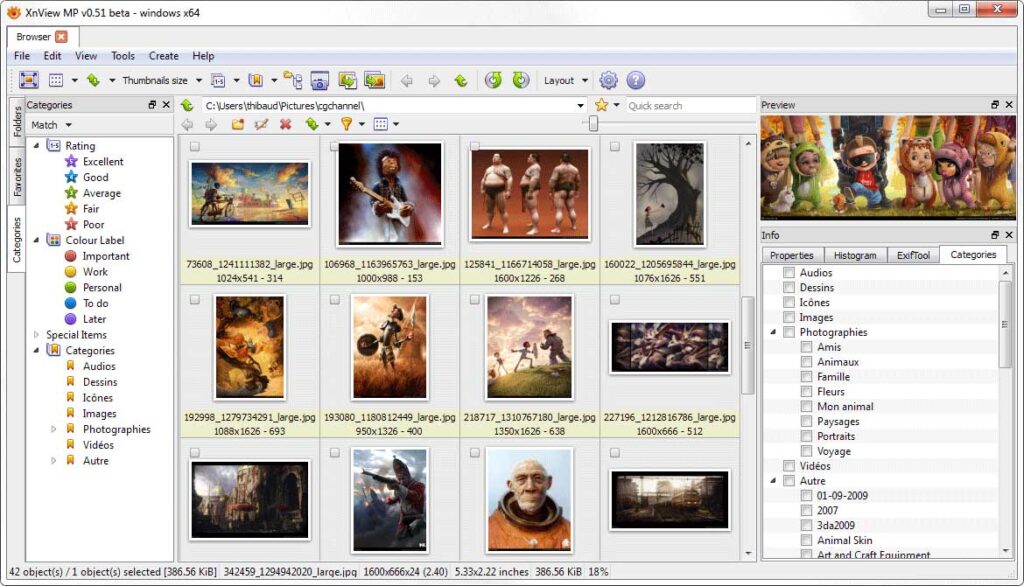 XnViewMP is a powerful multi-function application and photo organizing software to perform with graphic files in computer. Generally it is an updated version to XnView. This software has a tool that is a type of media browser for viewer, converter as well as cataloger options.
XnViewMP is a fast, powerful and free graphical browser as well as photo viewer which supports more than 500 image formats. However, you are sorting actual .jpg or .png files or less type image formats, XnViewMP will be ready to help you. Though it will organize the file automacally, it has some tools to edit photo metadata as well as tags in batch mode, approving you to distribute tags by following to image wait rapidly.
XnViewMP supports Mac, Windows as well as Linux. It has no cloud storage.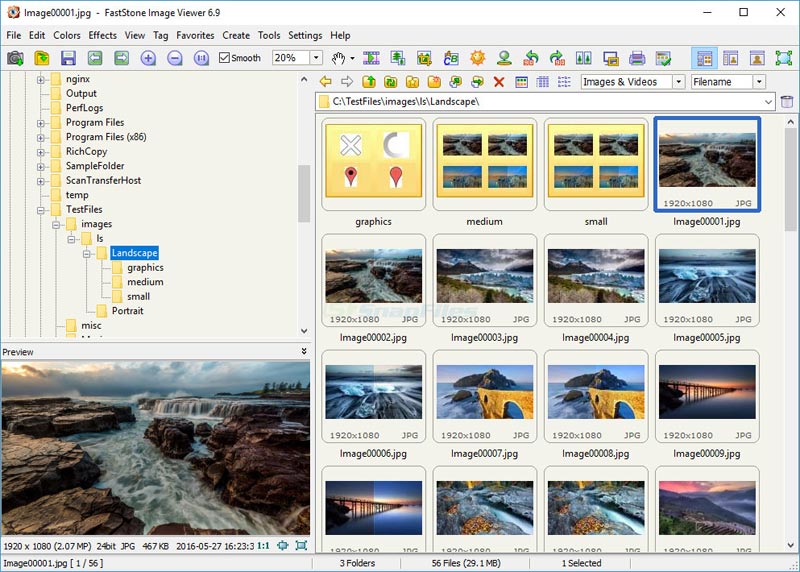 FastStone is a photo management software for Windows tool, actually for image editing and management type. The basic features are as follows photo editing tools for basic manipulation as well as fine tuning, also tagging, EXIF data viewing and many other image sorting options.
It is considered that FastStone is the best photo management software for its excellent image viewing power, fast editing functions and quick organizing tools. Though it has no option for sharing your photos in social media, it offers you a quality task.
It supports Windows only and easy to use. But there is no cloud storage.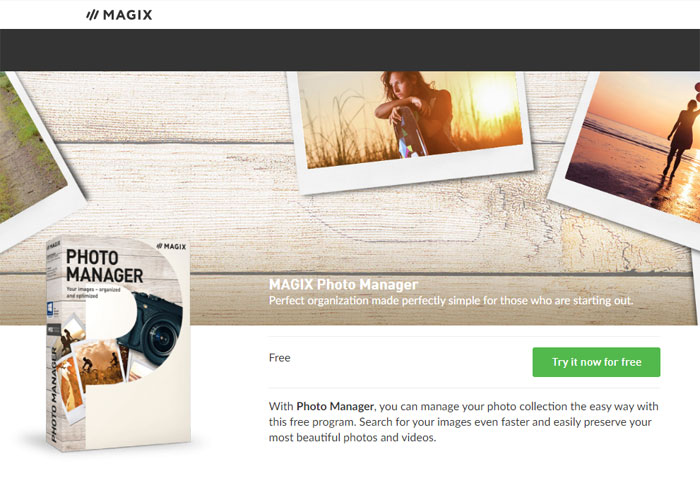 MAGIX Photo Manager is considered to be the best photo management software and it is free as well as easy to use like photo collecting, finding and saving videos and optimizing your library. It is excellent organizing software because you can classify the images in different ways like by file name, date and thematic tags. It has a series for image correction tools
MAGIX Photo Manager supports Windows only and it is not quiet free. It has no cloud storage. Its free version does perform panoramic editing and automatic categorizations of photos. MAGIX Photo Manager 12 usually does its task easily.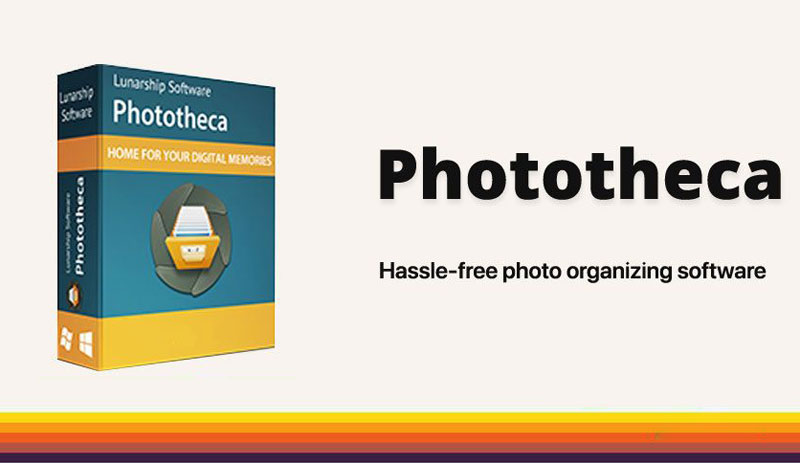 Phototheca is a useful photo organizing software for windows 10 and it is useful for viewing, sorting, organizing, and sharing of more than thousand of digital images and videos. It has a digital photo organizing tool that can help you to avoid complex photo editing functions to focus on managing your collection. You can sort your precious images by events, group similar photos, taken on the same day, saved in the same folder after importing your images. 
These are view on the timeline. On your created album, you can be tagged, move to other events and sorted. This smart album offers you to create updated collection of photos from specific criteria, for example a camera, date or tag. In this platform, you can import images from camera, hard drive, memory card, and network resource and iOS devices.
It supports Windows. It has no cloud storage.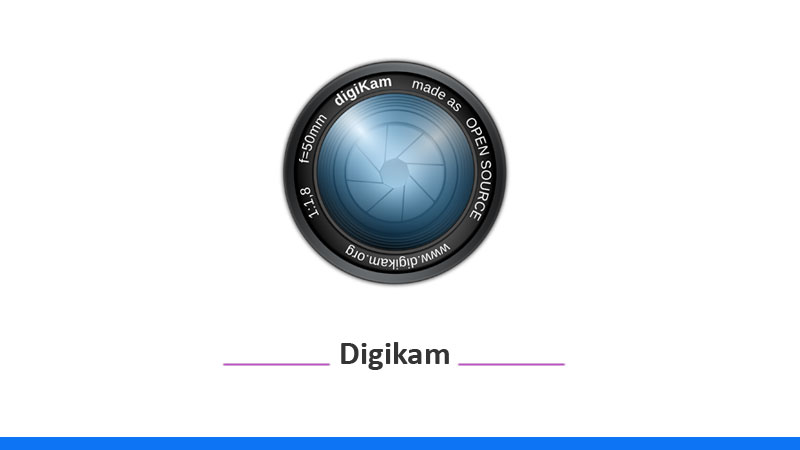 DigiKam is a wonderful photo management software to sort the digital photos. KDE is the standard program environment. This software is integrated into the KDE desktop. It is multiplatform photo management software to collect open source pictures with a multifunction Windows port.  The collection of your photos can be sorted by albums, sort or tags. In SQLite database, there comments, ratings and other metadata can be viewed, edited and saved. The other features are the built in lighting table and RAW image support simplify the comparison as well as plug-in support.
DigiKam supports both in Mac and Windows. It is easy to use but there is no cloud storage.
Apowersoft is standard photo management software. It can sort a good many numbers of digitals photos. Apowersoft can also work with various image formats and PDF files. There is a helpful feature that it can view HEIC/HEIF files directly in Windows. After that you can save them in common formats like .jpg, .png and others. You can also view your screenshots and edit pictures.
This software supports Mac, Windows and Linux. This program interface is easy and up-to-date. Its uploaded technology is very fast.
Are you searching the best free photo organizer? No problem. Nomacs is the best free photo organizer and therefore it is an open source image viewer which supports various platforms. There is an option that you can set the tools to work normal graphics formats, RAW image as well as PSD images. Nomacs works in GNU Public License V3 and the program is small but it can work efficiently in widespread picture formats. There is an additional feature on the local network; it can synchronize many viewers who work in the same computer.
Nomacs supports Mac Windows and Linux. It can work quickly for productive photo editing but it has no cloud storage.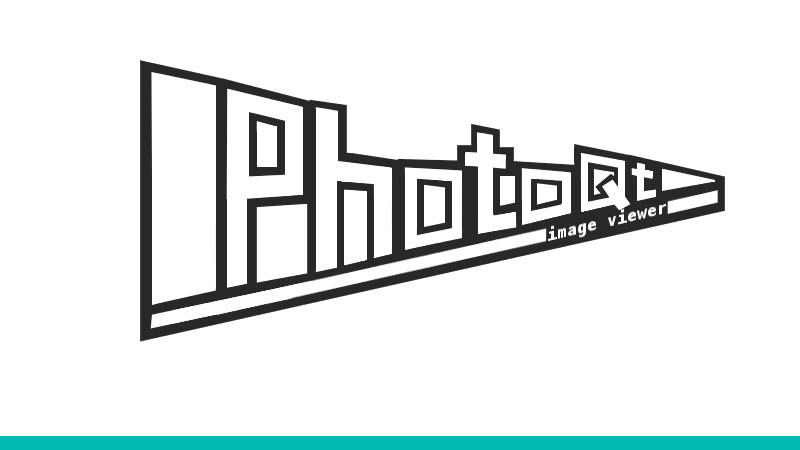 PhotoQt is a free photo organizing software but it is quite different from other such kind of software. The uncommon interface can resemble "lightbox" image viewers which may be found in the same website. ……
PhotoQt supports Mac, Windows and Linux. And it has open source code and it is free for the users. If you need a simple, powerful, and up-to-date image viewer based software, PhotoQt would be your right choice. There, you can find a feature and it is the best free photo organizer. It's all functions are easy to use. If you are in trouble in some functions, its setting must renew that.
Pictomio was improved for organizing, viewing and archiving collections of photos in a computer. This task offers you to work multimedia files. One can easily collect pictures in groups, sort images with the date, view and content. It represents the pictures in a 3D view as well as creating albums and 3 dimensional slideshows.
Picomio is supports Windows only and it is a free version software. It has no cloud storage.
In the final words, each the photo management software has some particular importance. User of this program should pay attention toward some basic points like sorting, photo editing, cropping, viewing, creating file-folder, color adjustment, supporting files and so on. To perform your task, you need to a large storage system. If you need such type, you can also choose the best cloud storage for images or related type.