Image file formats are most important to determine the use and quality of an image. Since the advancement of the Internet and E-commerce, more and more photos are using on various Media and channels. Whether it is a print media or the digital or web, one single image format is not suitable everywhere. In many cases, some specially formatted images provide users with a clear view and added value to improve the particular content's user experience. Image formats also offer additional information about the digital content. 
Questions come to many photo professionals in which image file format we should use on a particular media. The type of options can make it hard for photo professionals to find the right file formats. Sometimes, even more, an important question comes when we deal with images on our business and product presentation. In this article, we tried to figure out the ten notable image file formats widely used in internet-based applications and print media. So, keep reading this article, and we hope this will help you select the right image format for your need.
Table of Contents Image File Formats
Types of Image File Formats
Two types of image file Formats are using on digital media and online platforms. One is the native file format, and another one is a common file format. Unless you are a skilled graphic designer, you can't separate a TIFF from an AI extension for your company logo. While the wide variety of image file formats may seem to confuse you even more. As a result, it is essential to know the types of file formats to apply your image on various media and applications and the best use of that image format in different situations.
There are many applications, which have their native file format. Photoshop, GIMP, CorelDraw all these photo editors have their application-specific file extension. So, it is necessary to know the difference between native file types and image file formats. PSD file extension is an example of a native file format, which names as Photoshop Document. This image file is created only by Adobe Photoshop. It can retain photo-specific information such as layers, masks, adjustments, and many other Photoshop specific adjustments.
Thus it is always better to save an image in the native format if you plan to make future edits to the same file because the native file format keeps all of your past editing information.
Common Image File Formats
There are also numerous common image file types such as JPG, PNG, GIF, JPEG, BMP, TIFF, etc. in photo domains. Out of this, it is difficult to know which file type best suits your image needs for your website or a printable product brochure. Some image types as JPG or PNG are best for web graphics, and the TIFF type is best for printing.
This article has discussed any of the more common file types with a brief description, how the file best uses, and any specific important information.
1. JPG or JPEG (Joint Photographic Experts Group)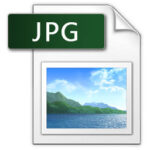 JPG or JPEG is one of the commonly used image file formats in the recent internet-based web applications. This format was published in the 1992 ISO standard image file format, which describes different image compression methods. JPEG is known as a lossy format meaning that the image compressed to make a smaller file. This compressed file can have a loss in quality, but this loss is generally not noticeable. 
JPEG files are widely used on the internet, and JPEG is a popular format for digital cameras. This photo format is ideal for web applications and non-professional prints. Jpg is one of the common image file formats best for web Images, e-mail, non-professional printing, and PowerPoint presentations.
2. PNG(Portable Network Graphics)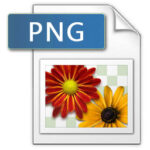 PNG is another popular image file format immensely used in web applications. This graphic file format was developed by the World Wide Web Consortium (W3C). The PNG format first came into the photo industry in 1996. One advantage of the PNG format is, you will be able to use more colors on a transparent background. PNG makes for a much sharper, web-quality image.
This format uses as a modern alternative to GIF (Graphic Interchange Format). PNGs are excellent for interactive documents such as web pages but are not suitable for print. PNGs are lossless, which means you may edit them and without losing the photo quality. PNG format also gives a better-quality image in low resolution. That is why it fits most of the internet-enabled devices.
3. TIFF (Tagged Image File Format)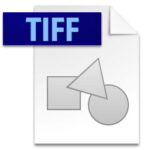 TIFF is a graphic file format that mainly uses in print media and high-resolution images. It was developed 1986 by Microsoft in cooperation with Aldus (now belongs to Adobe). TIFF are lossless images files that don't want to compress or lose any image quality or information. It allows for a high-quality image but also larger file sizes. This image format has an exceptional attribute where it can save transparency.
This image format is optimized for scanned images by embedding color separation and color profiles (ICC profiles). Furthermore, TIFF supports the CMYK color model and allows a color depth of up to 16 bits for each color channel
TIFF has become the standard for printing purposes where print quality is much more important than image file size. That is why the publishers and print media prefers this format to transfer high-quality images with high resolution. TIFF images are best for professional publications, high-quality prints, and product brochures and archives.
4. GIF (Graphics Interchange Format)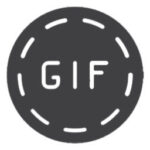 GIFs are most suitable for the animated form, which are the best fit for banner ads. This format regards as the standard to animate images for the web. GIF formatted files are heavily using in web graphics. This image type is formed from up to 256 colors in the RGB color space and can allow for transparency. GIF files are typically small in size also are very portable. Due to the limited number of colors, reduced file size, this is a common file type for web sites where an image needs to load very quickly. At the same time, it provides a higher level of quality.
5. PDF (Portable Document Format)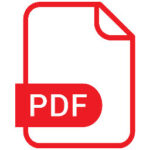 You can save your images as the PDF format for portable use on the internet. PDF was invented by Adobe to capture and review rich information, for any application, on any device, from anyone anywhere. Later it proves to be a successful image format for the web. You can save your vector logo in PDF format and view it without any complex design editing software. Now you can read the document with PDF Reader software like Adobe Acrobat Reader. 
Moreover, this kind of reader application has had options to make further manipulations. PDF photo format is immensely using for sharing graphics.
6. PSD (Photoshop Document)e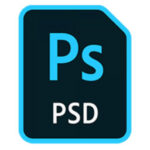 Photoshop documents or PSD creates and saved by using Adobe Photoshop, the most popular graphics editing software. It is a native file format of Photoshop. This type of file has layers that make modifying the image much easier to handle. This file is also the program that generates the raster file types mentioned above. PSD photo format secures all information about layers, channels, or vectors, which makes subsequent editing possible. 
In the PSD file, you can add layers, duplicate them, move or scale them as it is required. Thus you can customize your photo in this format. The PSD file format is ideal when you need to design a logo or a banner, etc. which are to be shown and displayed on different platforms and display sizes. The disadvantage of PSDs is that Photoshop works with raster images as opposed to vector images.
7. EPS (Encapsulated Postscript)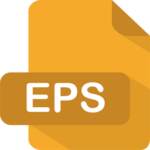 EPS is a popular vector image file format. This format has been designed to generate high-resolution graphics for print and photo archiving. All of the leading design software can create an EPS. The EPS image extension is a universal file type, which is more like the PDF format. This format has been used in vector-based artwork in most design editors other than common Adobe design soft wares. EPS allows photo designers to use different image editors like Corel Draw or Quark designers to open and utilize vector artworks besides the Adobe common products.
8. AI (Adobe Illustrator Document)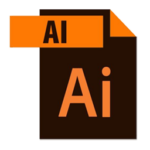 AI is another native vector image format most preferred by designers. This format is the most reliable file format for using vector images in all types of web applications to print media. Adobe Illustrator is the business standard for designing artwork from the beginning. Most of the business logos were created by using this software. 
Adobe Illustrator produces this format in vector artwork, and it makes vector file manipulation easy. It can also create all forms of vector graphics. When thinking about vector artwork, AI format comes to mind, which gives us excellent vector graphics.
9. SVG (Scalable Vector Graphics)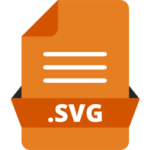 SVG or Scalable Vector Graphics is an XML based vector image file format for two-dimensional graphics. This photo format uses with support for interactive and animated images. The SVG specification is an open standard photo format, and this was developed by the World Wide Web Consortium (W3C) since 1999. SVG is the best choice for graphic symbols and logos. The SVG format is to create interactive and dynamic web diagrams and images. 
This modern vector image format redefined the technical graphics design. The SVG format is ideal for technical or interactive graphics such as logos, icons, buttons, etc. SVG formatted files provide the following advantages:
SVG files can be manipulated with CSS and can be used to set attributes such as colors, fonts, etc.
DOM (Document Object Model) can access the script
SVG graphics are machine-readable, which ensures greater accessibility for digital devices.
You can format SVG files in HTML or as a separate file.
However, SVG is still not using heavily in most web applications as the other raster graphics formats like JPG, PNG, or TIFF do. But the usage of this format is growing day by day.
10. RAW - Raw Image Formats
RAW image file format comes directly from the camera. Hence, it is an essential format for photo professionals. A camera raw image file contains the least processed data. You can generate a RAW image by a digital camera, a motion picture film scanner, or another image scanner. When you get a photo with your camera, it is saved immediately in a raw file format. Once you upload your RAW image to a new device, you can edit it using image software. Thus you can save it to one of the image extensions explained above.
RAW images are valuable for photographers and, a formatted image captures every element of a photo without processing and losing small visual details. A RAW image can convert into a raster or vector file type. Therefore it can be transferred and resized for your need accordingly.
RAW image file format can be different types. The photo file formats cauterized based on the native cameras.
Here is a Brief Overview of Four Widely Used Photo Raw Files Formats:
Canon created this image extension before the upgraded version of CR2. CRW is unprocessed and uncompressed images taken with a Canon digital camera. CRW files are structurally similar to the TIFF file format. The CRW format is no longer used in a newer version of Canon cameras because the CR2 format replaces it.
This raw image extension comes from Canon camera and also known as the Canon RAW 2. Canon created this for taking images from its digital cameras. These are mainly based on the TIFF file type, and this photo format gives high-quality photos.
NEF image extension is known as the Nikon Electric Format. It is a RAW file type created by Nikon Cameras. These types of image files allow extensive editing without changing file types. In that case, you have to use a Nikon device or Nikon Photoshop plugin.
PEF (Pentax Electronic Format) is the default format of Pentax Digital Camera. It is a raw format as it contains all the primary image attributes.
We know image File formats are a matter for your photo quality. Therefore an e-commerce site manager should know when to use a JPG instead of a RAW image format. Or should we try to figure out which format should use for the company logo? Working with photos is more complicated than you'd think at first look. 
This guide has probably provided a better knowledge of the standard photo file formats and is most appropriate for your web site. Whether its a photo, a graphic element, or visual content, you will be able to select the best image format used to attract visitors' attention.
Share to spread knowledge: