Capture One Pro is great image post-processing software in 2021, which former name was Capture One. However, the first version's name was Portrait One, Light phase Capture 2, Capture One, and Capture one Pro. Capture One 4 first came out in 2007 where they brought a lot of changes. Can you imagine that; how many versions have they changed or improved till first from now? Certainly, they get a lot of changes for the image editing improvement. However, the latest version, Capture One Pro 21, is rich in features supported both for Windows and macOS.
Capture One Pro is a RAW image file processing software and tethered photography and works with the RAW files from various digital camera results like TIFF, PSD, and JPEG image files. This featured image editing software containing High Dynamic Range tools, lens loots, sharpening tools, and the most performance photo editing tools. Most of the photographers choose to Capture One Pro for high processing capabilities.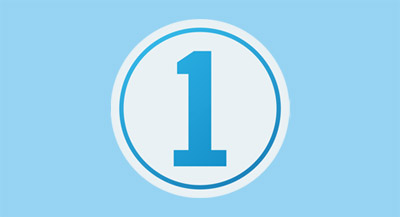 There are no online sharing features
Interface denotes complexity, especially with layers
There is no face recognition
There are no panorama or HDR merging capabilities
Superb RAW file conversion
Cool and high-quality interface
Quick importing
Right image adjustment toolset
The excellent noise reduction system
Keyword tagging tools
What is the importance of Capture One Pro
Actual customers indeed have great expectations of the developer that the app will release a new version. Similarly, they have not brought frustration to this latest version. Somehow they can fix out some bugs in the software. However, they've added a new camera and camera lens to their latest version. Other adding features are Speed Edit, Dehaze, HEIF, ProStandard camera profiles, and Leica tethering. And they've improved importer, easy brush adjusting, enhanced tooltips, and easy access tutorials.
Latest Tools of Capture one Pro:
Speed Edit (new addition in 2021):
Speed Edit allows you to work smoothly without touching a slider from the interface. This gives you super-fast image editing. You can easily hold down selected hotkeys, scroll, drag for your editing purpose. Thus its arrow key indicates the rapid editing.
This tool is for image enhancement. With this, you can eliminate haze and reduce the flatness of the images. It is a powerful tool that is for contrast, saturation for improving the photos.
It helps you give true-to-life colors tailored for your camera and apply them with your color tools.
HEIC files (containing 8 bit) supporting is a legendary addition. By adding this feature, you can easily edit the images with your apple devices.
Some Basic Tools Capture One Pro:
Photographers love this image editing software of having some specialty of this software. Let's know the essential tools of Capture One Pro.
Commonly noise reduction connects towards the ISO. Whenever you want to retain the color and the detail of it, you should come to noise reduction. Thus it improves your photo editing capabilities.
Basic Color Editor will give you the premium feel of adjusting color. For that, you can drag anywhere in your photos to adjust hue, saturation, light for any color with the sliders. For extensive control, an Advance color editor and skin tone are more powerful.
If you want to work with contrast and tone, you can help from the High Dynamic Range tool. To recover highlights, boost shadows, boost the brightest are in one device.
Crop Tool Capture One Pro:
Like others, it is a standard tool for image editing. Thus it gives you a quick response to it.
For quickly scrolling, it helps you to work with ease and pin your favorites for instant access.
With that, you can easily copy specific layers between the photos.
Capture One Pro Support for DNG Files:
For getting accurate color, sharpness for camera, drone, or smartphone capturing with DNG files, you need Capture One Pro.
Certainly, Capture One Pro is a legendary image editing software. Their improvement (based on image editing service) is notable. Their significant involvement in the photo editing sector has brought satisfaction to us.