If you're a novice or amateur photographer, then you can earn a handsome amount of money by selling stock photos, but that is not an easy task. You have to learn how to sell stock photos online and make money. First of all, a successful stock photo seller knows how to take great stock photos with their camera. Then they manipulate the images by various photo editing methods. Now it comes to sell your photos as a stock photo. Once you have these skills, you can start your career and earn money as a stock photographer.
As we know, photography is an art, and so do stock photography. At present, thousands of stock photographers are selling photos on different online stock photo selling sites. You can also join in this vast community of stock photographers regardless of your experience and portfolio. The great news is that you may show your talents and these photo professionals, and still, you can earn a smart amount from sell stock photos online. In this article, we will give you the details on how to sell photos online and make money.
Stock Photos are those images that you sell for specific uses on various disciplines. Normally, these photos are licensed to an authorized seller, who sells these photos to multiple users based on a subscription basis. A stock photo can be categorized in various fields such as lifestyle, nature and landscapes, business and industry, travel photography, current news, holiday's etcetera. And these photos use for visual content making in everything from news stories, blogs, and websites, to design materials for ads or promotional materials. Thus stock photos are highly demandable.
It's much cheaper than hiring a photographer. Therefore sourcing photos from the stock photo is cost-effective for the business and the users. These stock photos are generally sold through an online platform dedicated to keeping a large volume of such images so that the buyers can buy from there.  Stock photography consider as the opposite of custom-made photographs licensed directly to a customer and are unique works created especially for that client's purpose.
For example, if you need family reunion photographs and hire a photographer, all the necessary arrangements like the foodstuff, decoration, and lighting are expensive. But if you source the photo from a stock photo site, you can do it quite cheaply.
Types of Stock Photography:
Stock photography is classified into three different types. They are Macrostock, mid stock, and microstock, but most people focus on microstock and microstock.
Macrostock: Macrostock is premium-priced and exclusive stock photography that offers the rare and the best collection on 

It is too known as popular stock photography

. Here in this kind of agency, each image is given a license directly to the client and sells the photos for between $30 to $3000 yearly. Then the owner of the stock photo gets royalties. The most popular macro stock agency right now is the Getty Images.
Mid stock: The mid stock photography is priced between microstock and macro stock. Central stock is often used online and print media.
Microstock: These are Low-priced and inclusive stock photography usually from around 25¢ to $15 and on a royalty-free basis. The photographers get no royalties but get paid per image download instead – generally at the end of each month. There are many reputed microstock sellers like the iStock, Shutterstock, Dreamstime.
How to Sell Your Stock Photos?
Being a novice Stock Photographer, the first question comes how and where to sell the captured stock photos? Once you know how and where to sell your stock photos, you will be motivated to your stock photography and sell them. 
You can sell your stock photos by uploading them to stock photography houses like Shutter stock, Fotolia, CanStockPhoto, Pond 5. This selling process is quite easy. It is free and can be profitable over time. When you contribute your stock photos to these sites, you still retain the copyright to your works, and you will receive a royalty whenever a subscriber downloads your photos. You have to care about the outlined essential licensing plans, discover yourself as a stock photographer, and play the numbers game.
Where to sell your stock photo and make money?
Customers can buy photos from the stock photo houses. There are hundreds of online stock photo houses, and you can sell your photos there. Customers can purchase from this photo houses on a monthly or yearly subscription basis. It gives them access to a vast image library, and they can download a specified amount of images per month. There are on-demand image packs available where users can pay to download many photos for their needs.
Stock photo contributors power these image libraries. Contributors can earn a percentage of the price set by the house or customers. Here you can be licensing your images, have various portions and different levels of stock photo contributor. Many stock photo houses have six levels pack. 
As a contributor, you progress through the groups based on the clients' downloads on your contributed photo library and normally counted in a calendar year. The more stock photos customers purchase from your image portfolio, the faster you progress through the levels. Ultimately this will increase the percentage of your earnings from each of these stock photo licenses.
Where Do You Sell Photos Online
Here we are going to discuss the top 5 Microstock Websites where you can Sell Stock Photos to Make Money:
Shutterstock
Fotolia (Now Owned by Adobe)
Getty Images
Pond 5
Adobe Stock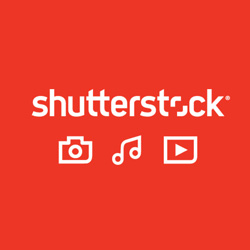 Shutterstock is a large microstock platform where you can upload and sell your stock photos. Though this photo house is not as big as the Getty images, Shutterstockrecently performed well in popularity and photo contributing. Here you, as a photo contributor, can gain both the sales and popularity. Moreover, it is one of the largest stock photo houses with a huge collection of high-quality stock photos.
Joining the Shutterstock easy; you will need to register with them. Then it would help if you went for a review as a stock photo contributor. In this process, upload 10 of your best images. After the initial assessment of these ten images, you can take anywhere among 7-10 days. If even one of your concepts is accepted, you can go ahead and present more photos. Once you are a registered stock photo contributor to this house, you can earn a good amount of money based on your photo quality and customers downloads on your image.
Fotolia (Now Owned by Adobe)
Fotolia is another popular microstock photo agency in the world. However, this company merged with Adobe. Considering the past popularity and well-known service, Fotolia has remained an independent stock photo entity. Consequently, the company greatly benefitted from Adobe's deep pockets. 
Fotolia is well advertised and maintains a premier brand reputation in the category of the microstock photo industry. Microstock photo contributors prefer this agency for its all-round advertisement. However, this photo house might not guarantee you the higher price for your stock photos contributions.
The commission rates offered to the contributors are good in this company. For non-exclusive images, you may get a commission rate of 20 percent and hope to get up to 45 based on your photo quality and buyers' demand. In the exclusive sales, you may get 35percent at the starting and may extend it to 63 % based on your photo attributes.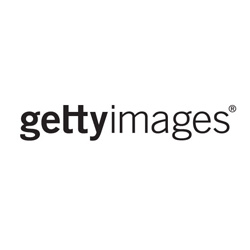 Getty Images, Inc is also known as the Getty images, is the world's largest microstock photo company with a huge photo archive. It is an agency of stock images, editorial photography, video, and music for business and consumers, with a library of over 200 million contents. It gives service to three targeted markets: the creative professionals for the advertising and graphic design, the media that covers the print and online publishing, and corporate in-house design, marketing, and communication departments. Getty has many distribution offices worldwide and takes advantage of the internet based visual media distribution. 
Getty has acquired one of the renowned and popular microstock photo house iStockphoto. Getty Images decided to purchase the photo house to expand its service in the stock photo industry. This photo house is now integrated with the Getty's software collections and provides the best quality service for the stock photo users. You need to apply for the registration as a photo contributor. In the process of registration, you have to give a test.
Once you pass the test, you can contribute to this photo house. You also need to understand the legal & quality features that go into creating stock photos. It's not hard to pass the examination if you have basic photo capturing and editing skills. The Getty images inspectors will examine your first three images before deciding to approve you as a contributor. You will be informed and upload your stock photos for sale and earn money if you are chosen.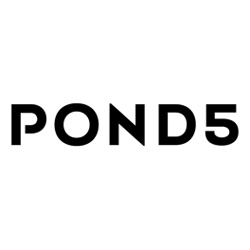 Pond5 is one of the best Stock Video Library and a microstock photo house. It offers outstanding features to both contributors and sellers. Contributors can set price for a photo-based on the photo quality and demand. It has a payout system. It's quite high, at 50% of the selling price.
Pond5 can be a good option for novice photographers to start earning money with their photos. The company has a clearly defined policy in the photo submission requirement, and you can make a good amount of money from here. Pond5 prefers images with a clean camera lens, an accurate focus, proper camera settings, and lighting conditions. Thus when you submit your pictures here, make sure you have the mentioned attributes. Try to make your images are sharp and noise-free. This can help you to sell your photos better.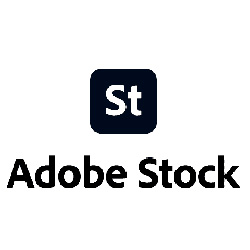 Adobe stock is another prominent name in the world of stock photo selling. After Fotolia's acquisition, it immerged as a world-leading microstock platform with the best photo editing application suite. Everyone associated with the micro-stock industry rightly admires this photo house. In this platform, you can download from a vast repository of images and stock photos. Photographers can better manage their finished images, which gives them an advantage in photo submitting in Adobe Stock.
Both the users and the Photo owners are benefitted from these two giant photo stock agencies. The downside for the stock photographers about Adobe Stock is, it has a poor commission rate of 33 percent. If you have many accepted images in the system, you will have a better opportunity to make higher sales and money from your stock photos.
Tips to Stock Photographer to Make Sale
Selling is an art. Thus you need to follow some tips and tricks to get more sales and get a higher price for the stock photos. You can follow the below information to increase your stock photo sales.
Don't take low-quality lofty Imagery: When most people think of stock photography, they might expect some appeal on the photograph. If you shoot photos more in common style, users will not want to buy them. Thus try to take more natural and believable imagery that creates users' interest.
Give priority to the latest photo medium: Now, the latest digital technology like smartphones, tablets, and high definition cameras can give the HD quality photos/video. Some new generation smartphones can shoot in 4K. Which can capture a better image than most cameras on the market. People view more and more on smartphones, tablets, and laptops, therefore taking measures to compose photos for up-to-date use.
Both quality and quantity are important: Quality is important when we consider stock photography. At the same time, you also need to focus on quantity. If you produce some good quality, very few images, then your income stream will remain low at your stock photo selling. Thus we recommend a monthly goal of 50 to 100 ideas for your stock photography. This will allow you to earn more. The more images you have in your portfolio, the better the revenue stream you can expect.
Be Universal: Be universal means don't take a photo that has limited use. Rather try to capture those images is useful to a certain demographic. Just avoid showcasing any brands or individuals in your work, unless you are assigned to do so.
In conclusion, we can say that stock photography can be a great income source for you as a novice photographer. It can be a good investment if you're a talented amateur photographer looking to make some extra money. But it will not come to you without much effort. Remember, photography is an art; therefore, you need to have an artistic mindset to capture a unique and great photo that creates an appeal to your buyers. 
Besides this, you will also require a lot of patience, hard work, and perseverance to be a successful stock photographer. Once you get your passion for photography and have some skills to take good photographs, this passive income will easily come to you. If you want to earn $500+ by selling stock photos, then make a hobbit to take great pictures, do your research, and upload frequently, and you should be able to reach your targeted landmark eventually.