Are you a food cart owner? Basically, you are busy of taking good photos for marketing. Virtually your photos should be attractive and appealing. Unusual shoot is not tempting to the customers. That's why, you should follow some useful food photography tips.
A wonderful photography is the main need of marketing any products through online platform. If you go to a bookshop for buying some books, you will be charmed to see magazine or to see a cover page. It's a strategy of business. Before taking your photos, you have to know a lot. Camera setting, exact placing, color balancing, focusing point, facing and many other things need to get the best illustrations.
By thinking simple, you need to draw the customer's attention and for that you should arrange all type of ingredients and elements. At first you should be careful because it is a very hard job.
If you are not an expert then you need to photographing food by the following food photography tips:
An Appropriate Camera Is the First Priority: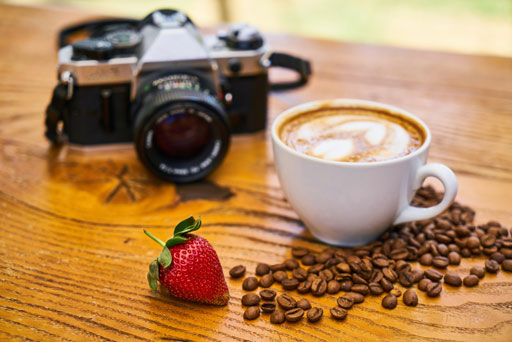 Food photography becomes very challenging because of the rising competition in the market. A best food photograph you can display the best outcome you would get. So, If you want to take a high quality photo you must use the advanced level camera.
Find a Good Lens for Camera: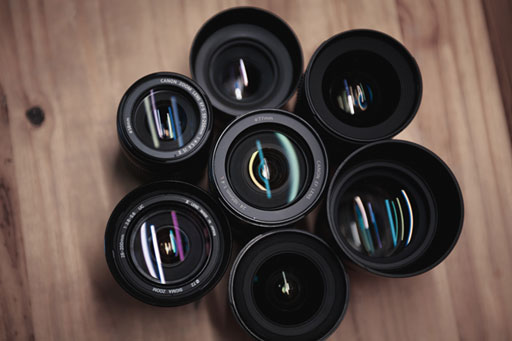 Without a good camera and lens, your food photography will be valueless. To get a right result, you need a best photography camera and using various lenses for focusing point. For food photography, you should keep in mind that the focusing point according to the blurring background. You can use 35mm f/8 lens. This lens makes your particular food focusing greatly.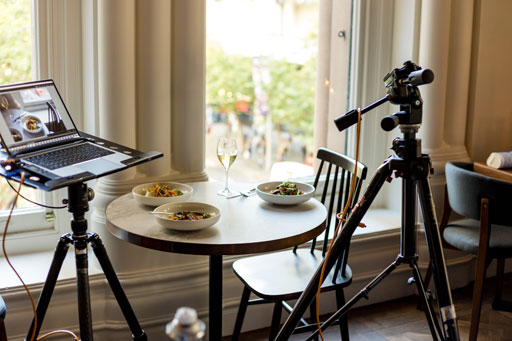 It is a useful element for a meaningful photo. If your shoot is air free, you may edit it generally. But here you have to know the enhancing quality. A standstill capture is essential for food photography where the best tripod helps on different sides.
16 Short but Effective Food Photography Tips for Better Photographing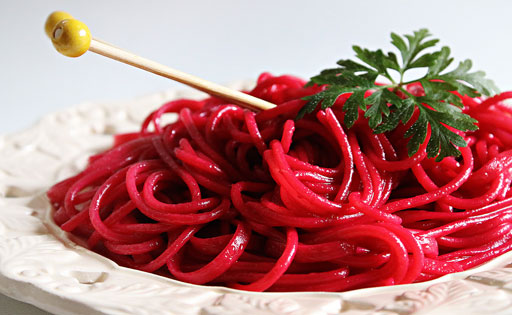 There are many uses of spray in food photography. Your dry food gets moisture and fresh when you spray natural water on that. To get the natural look and fresh look you can apply spray on fruits and ice glass.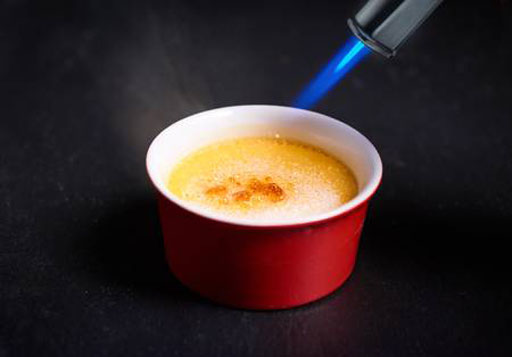 To get the right color of particular food, you need a blowtorch that gives you an appropriate look. For instance, your hot dog is getting worsen look that you aren't ready to shot. A blowtorch works in this case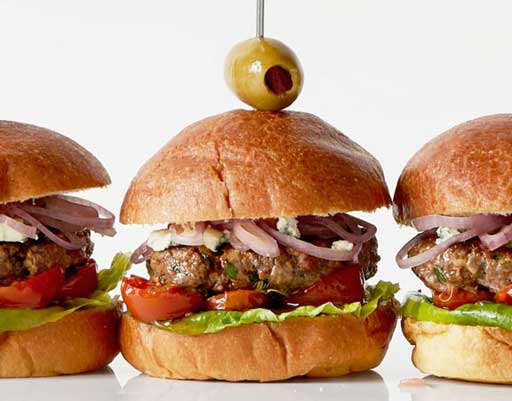 We sometimes use toothpicks for right angle shooting. Toothpick is a good to hang the food each other. To get the best picture for a hamburger with all its ingredients, you don't avoid toothpick.
A good looking is a good deal for food marketing. You can apply a syringe to use squirt mashed potatoes under the skin of chicken items. It enhances the delicious look.
You can use a brown polish to the raw or dried-out meat rather than a roasted stake.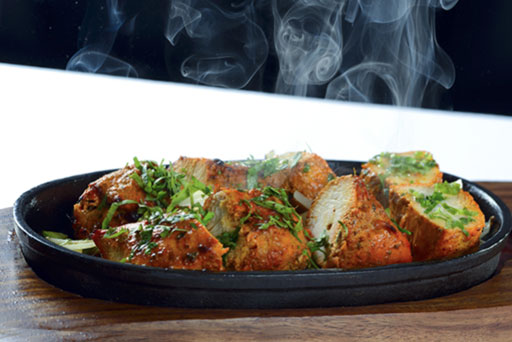 To see the hot look of some food, use smoke pellet or dish before take a photo.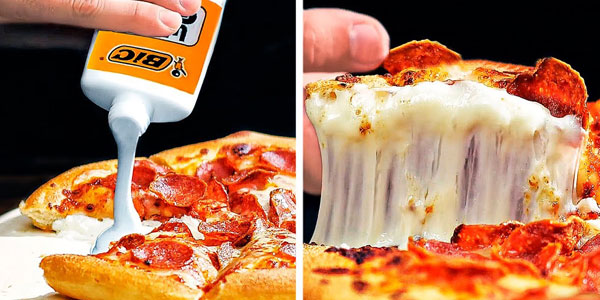 White glue works awesome in case of pizza, sham cake and other likewise food photography. On the milk based photography, white glue is also adds a wonderful look.
Tweezers very useful in case of the noodles type food photography. You may apply this tool to rearrange the crumbs.
9. Go According to the Food Stylish: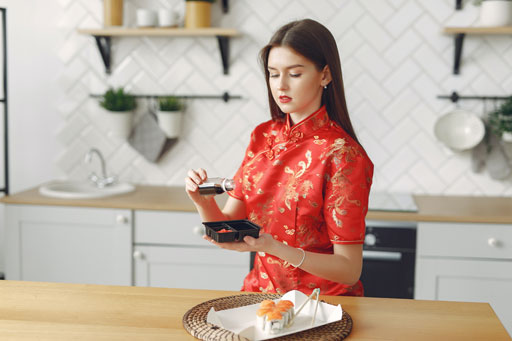 An experience food photographer takes photos from the kitchen room as well as he is well-known to this type of task. A food stylish knows the cutting point of food, arrange the color, hidden method of background, view angle and capturing mood is known to the food specialist.
10. Fresh Food Photography:
Capturing the product image make sure that has clean, green, new and fresh look. To get the better result, you should collect them just before the shoot.
11. Apply New Idea With Food:
This is an important as well as unique food photography tips. Most of us used to play with foods in a stage of our childhood. No one encourages us on that craziness. But in food photography you should be crazy and play with your food. I strongly believe that you can discover an exclusive style. Color collection, cutting manner, stylish look, background setting of food can be the part of your craziness.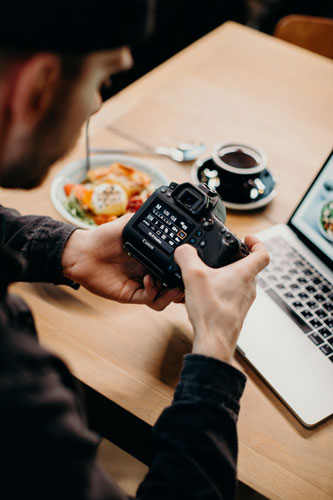 The photography props mean adding extra element according to the food, flower, and green leaf, clothing elements, designed parts of colorful vegetables, tomato sauce etc.
13. Try to Something Different
Almost all photographers try to photographing food in an arranged manner. You may try it in a different way, taking a picture from the kitchen; the chef with his food preparation, a beautiful couple with straw, kids with ice cream and families with some testy food in front of them.
Lots of colorful object may add creative look at the same time these can worse the shape. Therefore, I suggest not using so many things rather use simple and authentic objects in a smart way.
15. Create a Friendly Atmosphere:
Actually, arrange a suitable atmosphere is great hack for photographing food.  Choose a the best food to photograph is one of them. And create a friendly environment accordingly the food. Smart people always do this.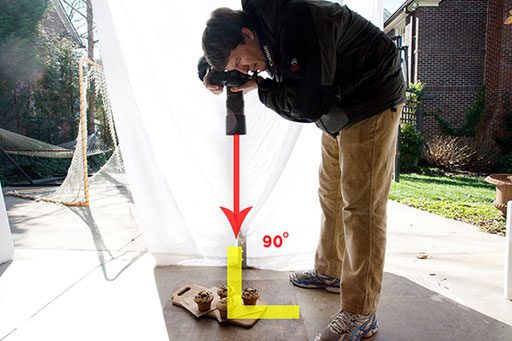 Positioning view with the angle is a great technique for food photography. If your position is right on the angle, the cake, burger and fruits seems amazing. The biting cake or burgers needs to take 45 degree angle. For getting a strategic result, you can focus your lens up or down. 
Finally, you will be successful food photographer when you find it actually. After learning the skill of capturing, you know a little about food photography. So leave a comment "what is your passion for food photography?"