Lightroom and Photoshop are common jargon to those who deal with photography and photo editing. Adobe Lightroom and Adobe photoshop are two giant photo editing software that comes from the same star company Adobe Inc. Virtually many people find there is no difference between these two software. Some others give a different opinion. According to them, they are different in terms of photo editing application and capability. 
That is why there is an ongoing battle of arguments between these two software.  Very often questions come from our reader's mind all about Lightroom vs Photoshop. Are there any vast differences between Lightroom and Photoshop?
Which one is the best? Which software should I start first at the begging of my photo editing? Thus, in this blog post, we tried to give you an informative answer to all these questions. We also tried to find out the main differences between these two popular photo editing software packages from Adobe. We also point out the situations you use this software.  What can you do in Lightroom that can not do in Photoshop and vice versa?
A Brief Discussion on Adobe Lightroom vs Photoshop Given below: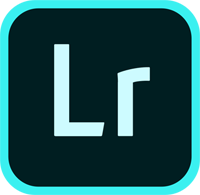 Firstly, Adobe Lightroom is a photo editor. One main difference between Lightroom vs Photoshop is the way they handle file saving.  This software can import photos in batches, organize them into different folders, find them with the help of specific keywords, and export them on the desired location with ease. Adobe Lightroom uses for editing, organize, store, and share your photos from anywhere. This photo organizer has superior organization features compared to Photoshop and other image editors. 
Though it is not as powerful as Photoshop for image editing, it has a specific area of photo editing. Lightroom is available for Windows, Mac, iOS, Android. People like to use Lightroom for better image organization and image manipulation purposes. This software is ideal for photo studios or photographers. Using the photo organizer, anyone can handle large amounts of images from different sources. Lightroom does not offer a rich set of photo editing tools like Adobe Photoshop, but it has a simple interface that makes it easy for photo editing tasks.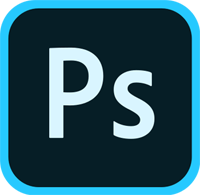 Adobe Photoshop was created as a simple photo editing software. Right now, Adobe's Photoshop is the world's leading photo editing software with many different capabilities. Photoshop is mainly using for photo editing and manipulation, graphic design, photo retouching, 3D modeling, website, and smartphone app prototyping purposes. This software has a useful tool for creative designers and photographic professionals. It regards as the best tool for photographers. Photoshop allows users to work with photos in various digital photo formats such as PSD, RAW, JPEG, PNG, BMP, and many other web image formats.
Where Do You Apply Lightroom?
As a photo editor, you can apply Adobe Lightroom in many different areas of photo organizing and editing. It is highly capable to process, the Raw format of your photos captured from the camera. It is always a good practice, to first import photos into Lightroom. Then process the images in the raw file editor. Hence your photos do not need any Adobe Camera Raw for further processing. You can always import a large collection of photos in Lightroom from your camera and any many different web sources. You can easily organize them as per the need of your project and application. It has a perfect fit for your target processing.
Moreover, this photo editing software can perform most of your photo editing tasks.  If you have used Adobe Camera Raw earlier, then you will find Lightroom have similar features. As a professional in photography, you will realize these features are sufficient for your photo processing. No need for much effort to learn this software.  You will find Lightroom photo editing modules are much easier and intuitive than Photoshop modules. Moreover, Lightroom's edits are always non-destructive, which means both the original image and the edits are saved separately. It's fairly easy to undo changes if you don't need them.
Where Do You Apply Photoshop?
Photoshop is a great choice if you need to do complex editing such as removing unwanted objects from an image, any compositing, and blending, editing images with masks, and so forth. Photography experts recommend, if you want complete control over your photos and excellent result photo quality, use better use Photoshop. For example, you can add gradients and text to your social media or blog post images. Combining photos or removing objects from photos before using them are also applicable. You can carry out your desired image edits, across a range of variables, while opening the image in the Photoshop program.
Photoshop is more powerful than the Lightroom in terms of photo editing application. It has a very basic image photo management tool in the form of Adobe Bridge. You can use this photo editing tool as in the form of adjustment layers. Most of the time Photoshop edit operations are known as destructive where slight image degradation occurs for every edit. You need to save separately every edited image on your desired location.
Similarities of Lightroom vs Photoshop
We know Lightroom and Photoshop are both photo editors. They can edit and manipulate photos, however, there are some similarities between these two software.
The Followings are the main similarities between Lightroom vs Photoshop where photo editors can agree upon:
You can enhance and squeeze photos using both the software.
Both Lightroom and Photoshop can handle different image formats such as JPEG, JPG, TIFF, PNG, and RAW.
Both the software have the photo filtering capability.
You can apply the basic editing tools like image cropping, white balancing, curving, healing, and many others.
Both Lightroom and Photoshop use Adobe's RAW file processor, Camera RAW, to process RAW files.
Advantages of Lightroom vs Photoshop
There are also many advantages to using Lightroom over Photoshop. We encourage you to use Lightroom and explore the magic of photo editing and management other than Photoshop.  However, the followings are the advantages of using Lightroom that we observed as important.
Lightroom is easier to learn than Photoshop.
It is the first choice for RAW image file processor
Its workflow in photo processing is super organized.
More efficient than Photoshop.  You can process many photos quickly, without opening and closing files separately.
Organizes all of your images in one place thus making it easy to find and work with images.
Have an option for media management, can create folders and sub-folders in the hard drive. Have templates that can mass rename files.
Editing images in Lightroom is non-destructive. It means that the original file never gets permanently changed when you edit.  Where other image editors are destructive which means the original photo file changed after an edit.
Lightroom maintains historical changes. It means you can go back and restore earlier image settings after making any changes.
It shows the image metadata as an overlay when you edit photos. You will not find this feature in Photoshop and the other image editors.
Advantages of Photoshop vs Lightroom
As a powerful Photo editing software, Photoshop has some advantages. Its advantages over Lightroom in photo editing includes the followings:
In Photoshop you can work with layers. You can also create multiple layers this means you can apply different photo adjustments on different layers. Edit multiple images within the same document. You can modify each layer independently. It allows you to go back and edit them later. Moreover, you can blend layers as you like and these features are missing in Adobe Lightroom.
In Photoshop you can work with actions, which is a powerful addition to any workflow. You can record several editing steps.
Save the action, and re-apply next time you want to achieve a particular effect. You can combine different steps such as resizing an image, adding gradients, and applying color adjustments. The options seem to have no limits.
In Photoshop you have greater control over the minor details that's impossible in Lightroom. Photoshop is a raster program which means every image opened or created in it is a composition of pixels. Moreover, you can edit at the pixel level which allows you to perform powerful manipulations of your photos.
In every major release, you can expect some new features. These new photo editing features include various tools such as content-aware fills, photo filters, automatic panoramic image stitching, and many more.
Which Software Should You Start With Lightroom or Photoshop?
As a beginner in photo editing, there always raises a question, which software should I start with – Lightroom or Photoshop? Sometimes many of us fall into this dilemma. Since most of Lightroom's image manipulation tools are already available in Photoshop. Many novice users prefer to start with heavyweight Photoshop. Which needs a lot of time and effort to learn. Many of them lose the motivation to learn the software better. Considering this issue we always recommend starting with Lightroom. It may give you the following advantages over Photoshop:
Lightroom is much easier to learn than Photoshop.
It contains a large number of post-processing tools where you can perform most of your editing tasks.
Lightroom will assist you to perform the complete process of a photography workflow.
It will make you more efficient because you can go through and continue the process of many photos quickly, without opening and closing files.
Lightroom can work as your media management tool, which allows you to create folders and sub-folders on your computer. You can also rename them using templates.
Your edited image in Lightroom is non-destructive, which means the original file never changed permanently. Where Photoshop allows you both the destructive and non-destructive editing.
Photoshop does not keep historical changes. To keep track of the historical data in Photoshop you need to maintain a separate layer. But with Lightroom, you can go back to your editing and restore earlier settings after making some changes.
There are many advantages of Photoshop if you can manage them. But being a novice user its always easy to start with Lightroom. This means that you should never start learning Photoshop. If you are planning to do any serious editing, we recommend you, Photoshop. Here you will be able to do things that you cannot do in Lightroom. 
For example, removing objects in Lightroom is very limited and slow, whereas in Photoshop using the healing tools you can do it nicely. There are many other advantages of Photoshop, those are not available in Lightroom, such as edit on stack images, or working with different layers.
Finally, we can say both Lightroom and Photoshop are two great software packages from Adobe. They can bring out the best of your photo editing and creativity. Just pick the right editing software for your photo editing needs based on your project type. Therefore, good and reliable software is essential for every serious photo editor. You can start with Lightroom at the beginning and once you learn its functionality and its basic uses, start using Photoshop to do more advanced and sophisticated photo editing. But mind it Photoshop can be both a rewarding and challenging experience. 
Photoshop is a kind of complex piece of software than the Lightroom. Thus if you choose to master Photoshop you need to give more time and effort, which required a longer period of a learning curve. In this content, we have tried our best to represent a all about adobe lightroom vs photoshop. If you have any suggestion on our topic, please add them on the comment box below.
Share to spread knowledge: