Obliviously, Graphic design is my passion. I have a great attraction toward graphic design. Why this? Having a lot of opportunities, I took graphic design as my passion. It gives me much more interest better than any other profession. With less investment, it gives me much profit. Sometimes, the random income makes me bold. However, this writing ensures you why I choose graphic design as my passion.
In the last decade, graphic design predominated in the economy. The young who are learned a lot or a little are entering this profession, Graphic Design. Why are the young generations choosing their profession as graphic designer?
People become thirsty when they find creative manners there. How much you are creative-minded proves graphic designs. Whenever your task feels satisfaction, it will become enjoyable. Gradually it turns into passion.
Why I Took Graphic Design as My Passion?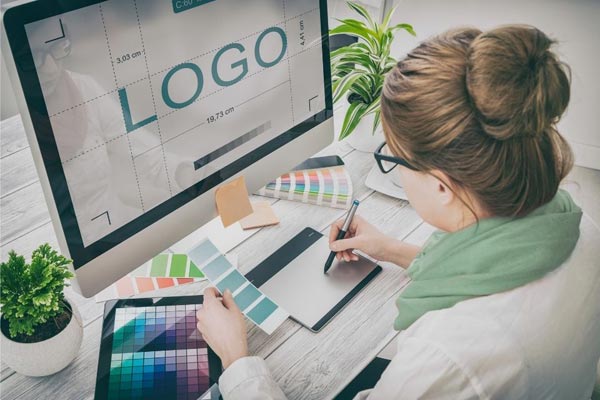 I had a strong attraction towards art from early in my life, but I was busy spending much time handling electronic devices. And I usually thought about how I could overcome my passion. If I were a computer, I tried my best to turn my passion into a profession. However, early from my, I cared about my passion. Initially, youtube is my first teacher, and it inspires me greatly. When I realized that photo designing or photo editing is similar to art, I gave the best concentration to achieve it.
In the course of time, 'graphic design is my passion' comes true. Primarily, I share my crucial task with my friends, known clients, elder brothers, and others. Now I'm an established graphic designer and set up an institute- Clipping Solutions, that works for young and energetic graphic learners. Even I ensure them a handsome job. Who is the best in this line; he or she is eligible to enter this profession.
Initiating Graphic Design:
As graphic design is my passion, I give the most importance to learn it. After finishing my academic education, I started learning graphic design from youtube. Since I was the first learner, I usually follow the videos that beginners post. I think that youtube is the largest platform for learning graphic design. You will find huge videos on how to learn graphic design for beginners or the advanced level.
I feel comfortable using Adobe Photoshop which is a powerful photo editing software. The learning period gives me the effective result. Every tool of Adobe Photoshop gives me the correct result on correcting color correction, removing background, adding a new background, correcting saturation, and many other issues. As I intended to learn graphic design within a short time, I knew the potentiality of each tool.
How Do Graphic Designers Make Money at Present?
I would like to explain it from my experience. As I had to move with a strong passion, I offered my best skills to the clients. Most of the time, I broke the commitment based on timing. Obviously, graphic designing is a time-based creative task. To bring the fascination, I have to absorb doing graphic designing night after night. But I was strong on giving quality service. As a result, the rated clients would like to work with me. Primarily I earn a minimum of $45,000 (US) per month, and after that, it comes within a week. Within a short time, graphic design is my passion making me an active learner.
What makes me a perfect Graphic Designer?
Passion means a strong feeling, or excitement for doing, especially for a certain thing or segment. Every human has creativity inside him. Even this power inspires one until death. But the passion varies from person to person. As graphic design is my passion, I cared about my dream from the early of my life. As I was an active learner, I haven't become motionless in acquiring graphic design. 
Graphic design-based tasks are of two types: offline and online. I did not constrain the graphic design. On the contrary, I needed to make visual communication. Along with Graphic design, I had to learn product photography, typography, iconography, MS Word, illustrations, and others. Still, now I keep learning some unknown things that are related to this line.
When graphic design is my passion, I became curious about the unknown segment of getting the perfect solution. Knowing the right kind of photo editing software and steady practice gives me the right path to becoming an excellent graphic designer with the best concentration.
How to Make Money as a Graphic Designer:
The aim of my job is not only to offer quality service but also to acquire money.  I share my best experience with you. Here are some potential ideas that you can accept the good.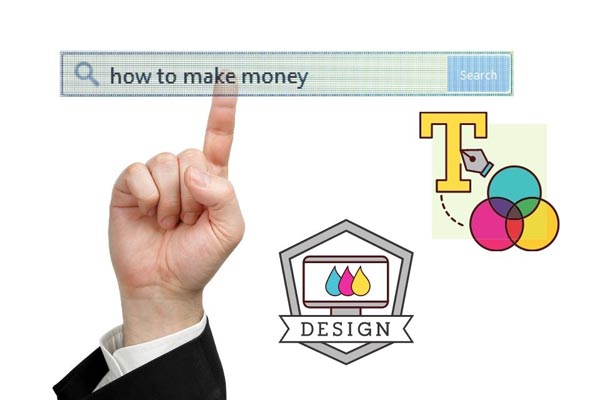 Launch Your Own Graphic Design Business:
To make the best profit from your graphic business, you should start your own business. Primarily you need to work with local groups, even if you need to be busy making a small project in the nearby area. From my experience, I became a famous designer locally, and after that, I tried to contract with international clients. I offered my best skills in product photo editing, logo designing, vector making, etc. After paying for my jobs, clients became stunned. From my experience, before starting your graphic design business, you should give the best quality for each project.
For Beginners, You can Make your Own Graphic Design Course or Institutes:
Since graphic design is my passion, I gathered knowledge from different sources. Making a course for beginners, it helps me in two ways. Firstly, to teach others, I could enrich my knowledge; and secondly, it inspires me on making a passive income. So, from my own experience, you should teach unknown learners for becoming experts.
You Should Make the Personal Blogs:
Can you say that 'graphic design is my passion' without making a niche blog? Online is a vast marketplace. If you are not creative in making a personal blog, you won't get good orders from others. It increases trust whenever the clients will find your blogs. However, most of the significant orders would come from my blogs or website. So I suggest you of keeping the niche blogs or websites.
Outsource the Client's Tasks:
The online business consists of vast items, and clients usually won't give you the same configurative image. When the situation is that can I leave 'graphic design is my passion'? Obviously Not. If you don't understand the client's requirements, you should outsource your task. Even you can take suggestions from your near one, experts, or online groups. You should keep in mind that online customers love the quality rather than the cost. From my experience, I gave the client priority the most. That is why clients never mistake giving the next project on time.
Final Thought:
It's natural that "without aim, there is no goal". Active people move with a strong passion. With a view to knowing the importance of "graphic design is my passion", one should design one's business. It is memorable that to continue the online business has become completive. So, every step should be measurable with quality because the best quality ensures a great business.