Whenever we talk about baby photoshoot ideas in 2023, itisreally challenging; because almost all the babies are playful with their minds. But for great newborn photography, you need a steady mood. As a result, you have to go with the baby's will, and generally, you need to wait for the expected moment. Among the others, this is a common issue. With the help of newborn baby photoshoot ideas, an amateur or a professional photographer will capture the excellent moment of every newborn.
A baby is a precious part to a family, all should be conscious of the baby's safety. Newborn babies generally can't raise their head, but you still try to capture them by lifting their heads. That is why, before photography, you should maintain the safety guide perfectly.
However, to get the best newborn photography, anyone should keep best equipment and photo editing software, knowing the technical ideas and others. Your taken photographs may be good or bad in quality, but you need to save them as a final one where photo post-processing necessary. This writing will try to represent some innovative ideas to collaborate a stunning newborn baby photoshoot.
What is a Newborn Baby Photoshoot?
A newborn baby is the most valuable gift, and their joys and sorrows are important to the parents. To capture the everlasting moments of every newborn baby, almost all parents are interested in newborn photography. At present, it has become a fashion to modern people. However, the newborn baby photoshoot ideas aim to save to interesting moment of the baby in order to further use.
Choose the Best Equipment:
What are the most necessary types of equipment for newborn photography? Every spectator wishes for the best photographs, but how? By following newborn baby Photoshoot ideas, you can usually produce high-resolution photos, but you should collect the best photography equipment.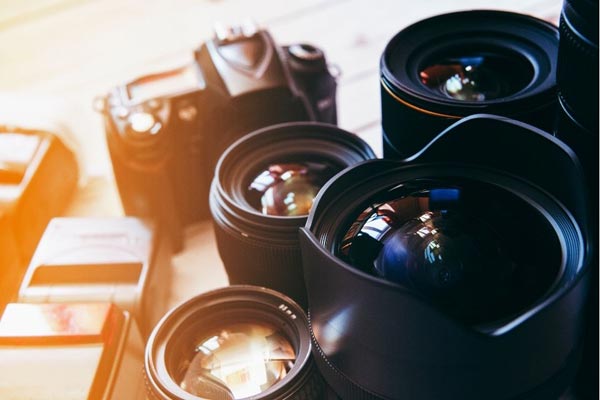 Best cameras (related to newborn photography):
Choosing a best camera is a witty thought for baby photoshoot. Of course, you have to find a quality DSLR camera and its settings. The auto setting never offers you to get the detailed photographs. So, create custom mode or choose a manual mood that you can set a shutter speed: 1/200 sec, wide aperture: f/3.5, and the Auto ISO that gives you a sharp image.
The recommended cameras can be your best choice:
Sony Alpha a7 III
Nikon Z 6
Canon EOS Rebel T5
Fujifilm X-T30
Olympus E-M10 III
Canon 70D
Best Lenses (related to newborn photography):
A lens has the power to capture the pictures in detail for that, you have to be strategic in a technical setting. Generally, a prime lens is better as it offers a wide aperture, or you can maintain a reasonable distance: 50-85mm of all actions, and for the zoom lens: 70-200mm. Also, you can combine your lenses with aperture settings like f/1.4 for 50mm, and f/2.8 for 100mm, which let you the detailed photographs. What are the best lenses for newborn photography?
Nikon AF-S FX NIKKOR 85mm f/1.4G
Sony SEL85F18 85mm F/1.8-22 Medium
Canon EF 100mm f/2.8L IS USM Macro Lens
Sigma 18-35mm F1.8 Art DC HSM Lens
Canon EF 50mm f/1.2 L USM
Best Tripods (related to newborn photography):
Newborn baby Photoshoot ideas denote choosing the right tripod. Obviously, a tripod can save your time and offer you to collect high-resolution as well as sharp photographs. A professional and medium-sized tripod is helpful for newborn photography.
Manfrotto Compact Light Aluminum 4-Section
New Professional 61 inches/155 Centimeters Aluminum
JOBY GorillaPod 5K Kit. Professional Tripod 5K Stand
Dolica LT-D100
Bosch BT150 Compact Extendable
KINGJOY 60
Apart from that, you need to carry the best backdrops, newborn baby props, dresses, and other things for your photography.
Create the Best Lighting for Baby Photoshoot:
An appropriate atmosphere is the most necessary if you desire newborn photography. With the positive atmosphere, generally, the babies feel comfortable and become playful. Then, it will become easy to capture for novice or professional photographers. It's certainly a witty thought for newborn baby photography ideas to set a well-lighted room for allowing natural light.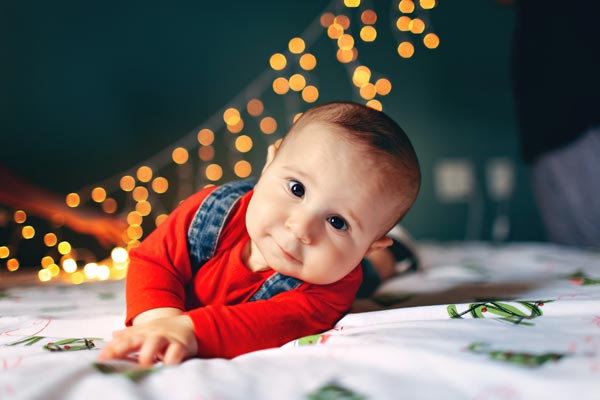 To avoid direct sunlight, you can use a large window. And if you want to get the best lighting from this setting, you can use a large white paper sheet or canvas that works for allowing the appropriate light to a boy of the babies. You can get a detailed picture if you are conscious of the strategic placement of the baby based on using natural light.
For the best result of night shoot photography, a DIY baby image studio is important because it's not harmful to the babies. Even, it helps you a continuous shooting. On the contrary, using flash or direct light sources may harm the baby's eyes.
Make a Connection with The Baby:
To talk with the babies helps in making a strong concentration whatever you expect with them. If you have the opportunities, you can make the best eye contact with them. You need to wait with the camera until getting the funny faces. Even you can create funny sounds to make you interested in looking, smiling, or moving because babies are aware of the sound.
Father, mother, or other is the nearer person of the baby. Before newborn photography, they can communicate with the babies so that they won't scare to see the camera or lightings. 
Be Unique on Your Newborn Baby Photoshoot Style: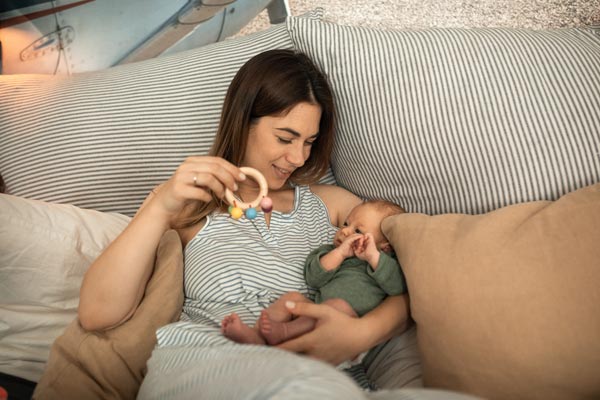 It's true that newborn baby Photoshoot ideas make you realistic about getting stylish photographs of newly born babies. But it's tough to get the stylish pictures because your expectations may not also come to the result as they don't understand the directions. And if you are witty on that matter, you can capture unique pictures easily. How to get a stylish photo for a newborn baby? Let's know:
Be communicative to the babies
Wait until the best moments
Choosing the different angles
Giving importance to focusing eyes
Focusing the tiny part with the large a wide-angle view
Truly, the big eyes focus the baby's face more brightly. You should always try to focus the baby's eyes, but it's tough to get on time. If it is not possible, you can shoot from above as well as try to make the baby opened eyes. Normally, all kinds of babies have large eyes, and if you focus them on your photography, it'll look amazing. And it can be your unique collections.
Certainly, using props of newborn baby Photoshoot ideas offer to get the amazing pictures. Stylish fans, various kinds of toys, different types of rattles, baby blankets, and other newborn photography props will make the photograph more meaningful and realistic. To get the concentration of the babies, you can use colorful flowers, color clothes, and other creative, handmade toys for the photoshoot. It is not enough; you have to place them right in positing to draw their attention.
Newborn Photo Post-Processing Tips:
Generally, baby's pictures are appealing to all. After photography, the parents or other relatives of the baby eagerly wait to see the photographs. But, whenever they come to the point of bad quality of the photographs, they become interested in fixing them.
From newborn baby Photoshoot ideas, it has to use some protective elements for safety or good looking. Even, you wish to bring extra attention to the photograph, like removing an unwanted spot, creating natural color, adding props, distracting objects, or background, you can use powerful photo editing software.
Powerful image editing software offers you the best result of every change. To correct the newborn photographs, every change or adding is significant. Sometimes, you need to focus on the minor parts of the baby like eyes, nose, legs, etc., where image post-processing software brings the fascination of every correction of the photograph.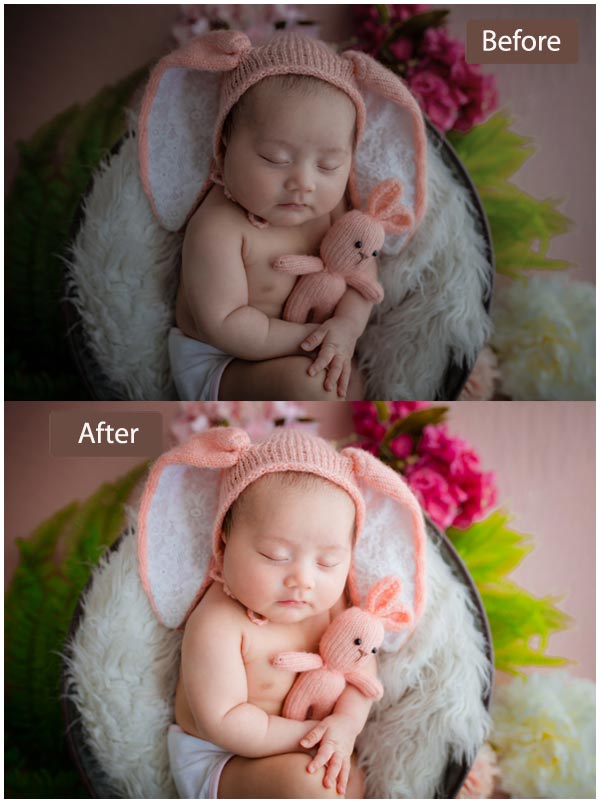 Best Image Editing Software (Related to Newborn Photography):
Adobe Photoshop Elements
Affinity Photo
Newborn baby Photoshoot ideas will ensure your lacking, and at the same time, it can smoothly collect detailed photographs. The best photoshoot indicates having high-quality photography tools and being attentive on taking every shoot. It would help if you practiced capturing the photos as the most memorable pictures come from your continuous shooting. Even your joyful mind can open the window capturing great images.